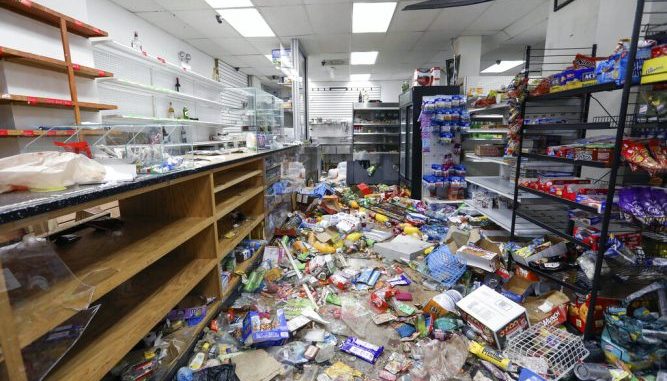 OAN Newsroom
UPDATED 12:45 PM PT – Friday, August 14, 2020
The Chicago Police Department has sent a warning to anyone planning to participate in riots or looting in the city. On Thursday, Chief David Brown announced anyone involved in illegal activity, including breaking windows and looting, will be arrested.
He explained CPD will be increasing its force by 1,000 officers, in addition to extending hours of patrol over the weekend. The department has also set up a looting task force, which is meant to crack down on the theft.
"If you come downtown or to any one of our retail corridors in the neighborhoods of Chicago to loot, CPD is going to arrest you," stated Chief David Brown.
Tonight, Superintendent @ChiefDavidBrown joined Officers from the Critical Incident Response Team (CIRT) in @ChicagoCAPS18 to address the media regarding planning and preparations ahead of the weekend.

Click the link to watch the full video: https://t.co/GHx8ir1WmN#CPDMediaCar pic.twitter.com/EAT6Wl8ksc

— Chicago Police (@Chicago_Police) August 14, 2020
Violence and destruction ramped up over the past week in Chicago. The city's mayor believes looting in the city was "premeditated" and carried out by "organized criminals."
What we experienced this morning is not who we are.

We cannot let the actions of some destroy the fabric of our city and who we are as proud Chicagoans. pic.twitter.com/zK0acm1M1B

— Mayor Lori Lightfoot (@chicagosmayor) August 11, 2020