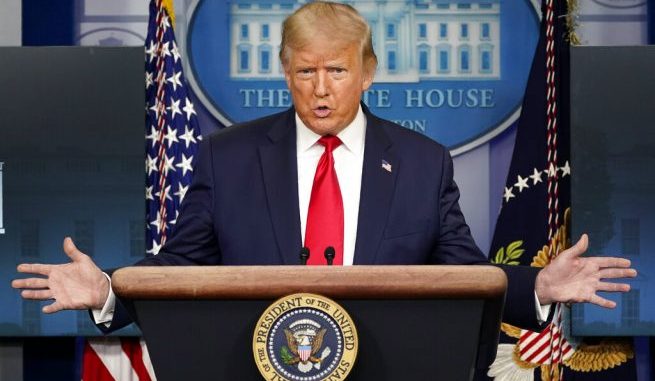 OAN Newsroom
UPDATED 2:05 PM PT – Friday, August 14, 2020
President Trump recently announced nursing homes will be among the first to gain access to the coronavirus vaccine when it's ready.
During a press briefing, he confirmed once the antidote has been approved, those most vulnerable to the virus will get it first.
He on to say he will rely greatly on the advice of health care experts when it comes to administering the vaccine.
"I will rely on the doctors to tell me that. I would say probably the elderly, nursing homes. I lot of people said, 'Would you take it?' I said, 'I'll take it if they want.' I'll go first or last, I'll do whatever they want me to do. But I would think that the elderly, the people that are most vulnerable to the disease." – Donald Trump, 45th President of the United States
Pres. Trump says he will "rely on the doctors to tell me" who should get the eventual COVID-19 vaccine first, though the elderly and most vulnerable will likely be the highest priority. https://t.co/ddbMcDerS6 pic.twitter.com/NVZUMfGTqW

— CBS Evening News (@CBSEveningNews) August 14, 2020
The rapid development of a COVID-19 vaccine is part of the Trump administration's "Operation Warp Speed," which is pushing for 300 million doses to be available by the start of 2021.