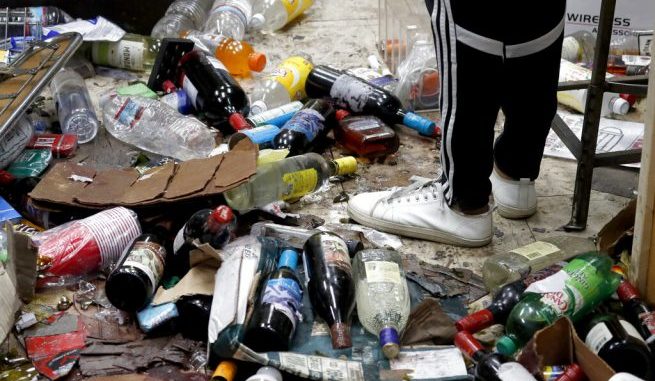 OAN Newsroom
UPDATED 1:45 PM PT – Thursday, August 13, 2020
Newly released surveillance video captured hundreds of looters smashing windows, breaking into businesses and stealing just about anything they could get their hands on in downtown Chicago.
It all happened overnight Sunday when a social media post urged looters to converge on downtown. The call to action followed a police involved shooting on Chicago's Southside.
"This was just an attack on our city," stated Chief Brendan Dennihan. "We really need everyone's help to identify these offenders so we can arrest and charge them."
More than 100 suspects have already been arrested and are facing felony charges.
The Chicago Police Department has created a task force to pursue all the suspects involved in the crimes. They've also created the website to post videos of the crimes and mugshots of some of the suspects.
"Camera footage is only valuable when our officers and detectives can identify individuals caught on camera committing the crime," Dennihan explained. "We need everyone's help to do this."
Business owners like Scott Shapiro, who owns a menswear shop that was looted four times, have expressed they don't feel safe anymore.
"I frankly don't know how we're going to continue to survive if we keep having incidents," he said.
According to authorities, the cases are easier to solve when the community identifies these suspects and works with the police to hold them accountable.
"Looking at these videos, someone surely knows the offenders that are causing this destruction," added Dennihan. "Please help us bring these criminals to justice."
Anyone with information regarding the crimes has been asked to contact the Area 3 looting task force at 312-744-8263.