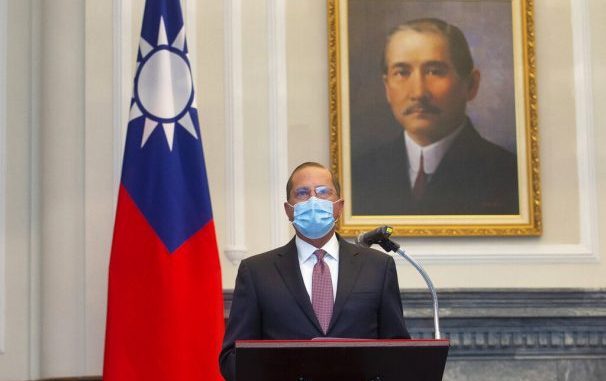 OAN Newsroom
UPDATED 1:35 PM PT – Wednesday, August 12, 2020
Mainland China has ramped up its threats against Taiwan since the island nation began strengthening ties with the U.S. On Wednesday, the foreign ministry in Beijing stated it will not tolerate any form of official exchanges between Taiwan and third-party countries.
This came after Health and Human Services Secretary Alex Azar traveled to Taipei earlier this week. He reaffirmed America's support for Taiwan's formal status as the Republic of China.
Beijing has a territorial claim on the entire island of Taiwan, which is controlled by an anti-communist government. Beijing staged several military provocations against Taipei following Azar's visit.
"We always oppose relevant countries for having any form of official exchanges with Taiwan," said spokesman Zhao Lijian. "I would like to stress, once again, that it is historical necessity for China to realize its national rejuvenation and the reunification of the two sides of the Taiwan Strait."
According to officials in Taiwan, if Beijing wants a reunification, it must disband the Communist Party and hold fair elections across all Chinese territories.