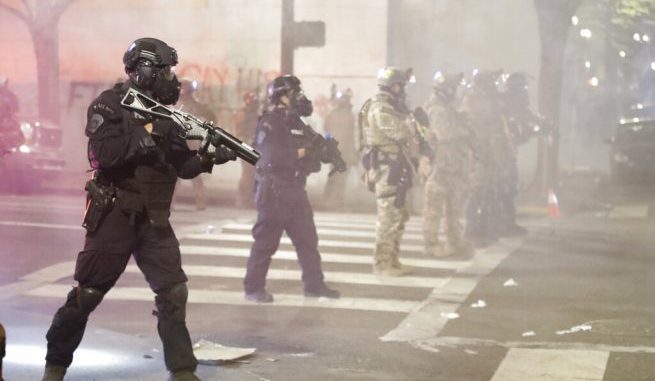 OAN Newsroom
UPDATED 2:45 PM PT – Wednesday, August 12, 2020
The Department of Homeland Security recently detailed its plan to deploy ICE agents to Chicago amid an outbreak of crime and political violence in the city. In a letter to Senate Democrats, Assistant DHS Secretary Beth Spivey announced ICE agents will be deployed to Chicago to assist local police in the coming days.
Democrats recently faced criticism for misrepresenting federal efforts, which they claimed have been fueling more violence. Despite these claims, Spivey has reaffirmed the federal agents are well-trained.
According to her, the federal agents are focused on curbing child exploitation and money laundering in Democrat run cities.
Meanwhile, a Black Lives Matter group in Chicago has suggested their actions to loot, riot and steal is a form of reparations.
During a Monday rally, an BLM organizer Ariel Atkins stated the looting of small businesses is justified because it means that an impoverished person "gets to eat." Atkins encouraged looters to take whatever they want because "these companies have insurance."
"I don't care if someone decides to loot a Gucci or a Macy's or a Nike store, because that makes sure that person eats," Ariel Atkins, a #BLM organizer said. "That makes sure that person has clothes. That's reparations. Anything they want to take, they can take it"#ChicagoRiots pic.twitter.com/1pbkfUNsK0

— Frito-Khalid (@WulfMunkey) August 11, 2020
She went on to criticize the remarks of Reverend Jesse Jackson, who has condemned the violent crimes as humiliating, embarrassing and morally wrong.