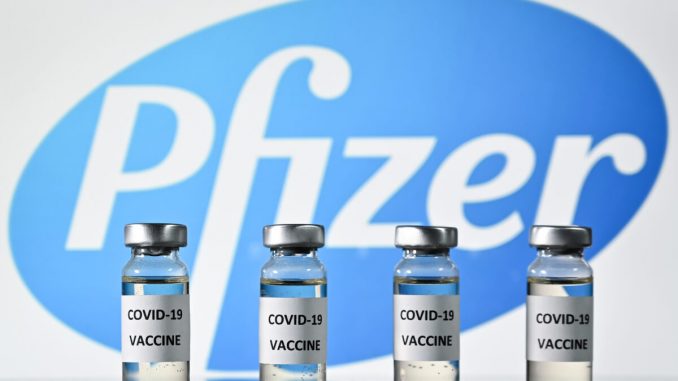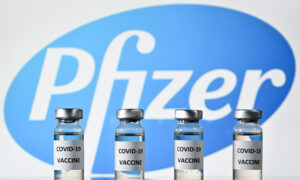 The mRNA Pfizer/BioNTech COVID-19 vaccine may trigger herpes zoster—or shingles—in certain patients after just one dose, a new study suggests.
Scientists in Israel found that six women with autoimmune inflammatory rheumatic diseases developed herpes zoster infections within three to 14 days of receiving either the first or second dose of the Pfizer vaccine for COVID-19, the disease caused by the CCP (Chinese Communist Party) virus, according to a study published in the journal Rheumatology.
The researchers from Tel Aviv Sourasky Medical Center and Carmel Medical Center in Haifa found that people with autoimmune inflammatory rheumatic diseases were more likely to develop the infection.
Out of 491 patients, six people, or 1.2 percent, experienced the viral infection, the researchers said. Five of the women developed the infection after the first Pfizer vaccine dose, and one woman after the second dose. The Pfizer vaccine, like the one from Moderna, requires two shots.
One of the women had received the shingles vaccine two years before the COVID-19 vaccination, the researchers highlighted.
Herpes zoster causes a painful rash and can affect any part of the body, although it largely appears as a single stripe of blisters that wraps around either side of the torso. The condition isn't life threatening, but it can cause nerve damage and pain, skin infections, and vision loss, according to Mayo Clinic.
It's different from the virus responsible for cold sores or genital herpes—a sexually transmitted infection.
It's unclear, however, whether the Pfizer vaccine caused the cases of herpes zoster, the researchers said.
"We cannot say the vaccine is the cause at this point," lead researcher Dr. Victoria Furer, a rheumatologist at Tel Aviv Sourasky Medical Center, told The Jerusalem Post. "We can say it might be a trigger in some patients."
"Cell-mediated immunity plays an important role in the prevention of varicella zoster virus reactivation. Declining cell-mediated immunity with age or disease is associated with a reduction in varicella zoster virus-specific T cells, disrupting immune surveillance and increasing the risk of reactivation, with age being the major risk factor for 90 percent of cases of herpes zoster," the researchers wrote in their study.
The women in the study had a mean age of 49—the youngest, 36, and the eldest, 61—and their rheumatic disease was mild or stable. Herpes zoster is most common in people older than 50, and the risk of getting the infection increases with age.
"That is why we reported on it," Furer said, noting that further research is needed on the matter to prove cause and effect.
"We should not scare people," the lead researcher told the news outlet. "The overall message is to get vaccinated. It is just important to be aware."