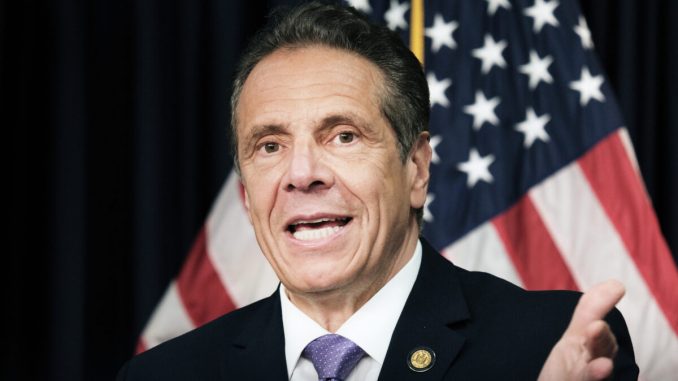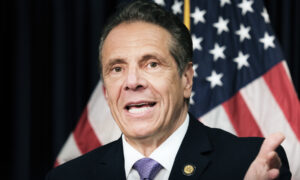 New York Gov. Andrew Cuomo on Tuesday night signed a bill that automatically restores voting rights to formerly convicted felons in the state as soon as they are released from prison, even if they are on parole.
"I strongly believe that restoring the right to vote to people who have paid their debt to society strengthens our democracy, promotes successful reentry into the community, and makes New York a safer and fairer place to live," Cuomo, a Democrat, said in a statement.
The new law, which goes into effect immediately, codifies a practice that has been in place in the state since the governor issued an executive order in 2018 to restore voting rights to New Yorkers on parole.
Cuomo previously said that minorities are disproportionately impacted by the voting prohibition and that restoring voting rights can help convicted felons reestablish ties to their communities as law-abiding citizens.
Sponsor of the bill, New York Assembly Member Daniel O'Donnell, said in a statement that he is proud "that this legislation removes one more barrier to equal representation in our state."
"Studies show that when people on parole know that they deserve to participate in government, they feel more connected to the community and are more likely to reintegrate into society successfully," O'Donnell, a Democrat, said. "Together, we have helped New York realize a principle that our segregation-era laws have sought to deny: every citizen has equal worth and deserves the right to vote."
Cuomo's signing of the voting rights law this week follows similar action taken by Democrat-led states in recent months.
On April 7, Washington Gov. Jay Inslee (D) signed into law a bill that restores voting rights to people who have served their prison sentence for felony convictions but may still be on parole and owe legal fees.
When the Washington law takes effect in 2022, it will restore voting rights to more than 20,000 people in the state, according to the Brennan Center for Justice. Currently, people with felonies in the Evergreen State can only regain their right to vote after completing all conditions of their sentence.
Republicans who opposed that measure argued that completing probation and fulfilling "legal financial obligations" should be met before the restoration of a person's right to vote.
"Beyond voting rights, first comes responsibility," Republican state Rep. Jenny Graham said in the state House in late February. "When somebody makes a decision to harm or kill another individual, there is accountability that is due."
According to the Brennan Center, 18 other states have similar voting rights laws.
Masooma Haq contributed to this report.