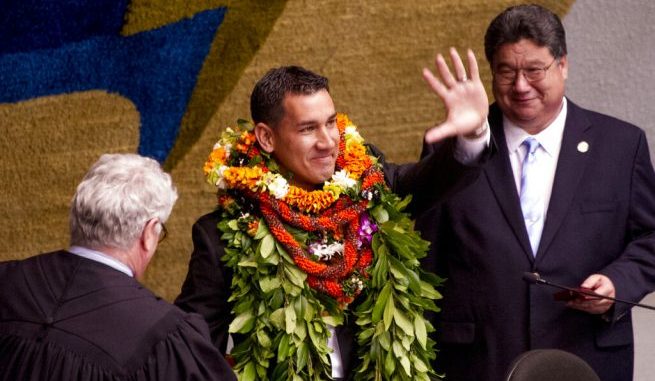 OAN Newsroom
UPDATED 10:35 AM PT — Sunday, August 9, 2020
Former Democrat presidential candidate Rep. Tulsi Gabbard's replacement won a landslide victory in Hawaii's latest Democrat primary election. State Sen. Kai Kahele reportedly won roughly 75% of the vote to represent the state's second district on Saturday.
Gabbard, the incumbent, did not seek reelection, which paved an easier path for Kahele to fill her seat.
"I definitely thought that when congressman Gabbard decided to not seek reelection that somebody would have jumped into this race on the Democratic side," said Kahele. "I was surprised that did not happen."
I am deeply honored and humbled to receive the Democratic nomination for Congressional District 2. My campaign team and I will continue to work hard in the General Election. Aloha ??- Kai pic.twitter.com/f2Yxq8yMFm

— Kai Kahele (@kaikahele) August 9, 2020
The state senator initially announced his decision to run after several Hawaiians voiced frustration over Gabbard's presidential ambitions. He has been on active duty with the National Guard for the past four months, but is excited to get back on the campaign trail.
Kahele will face off with Republican Joe Akana in November's general election.