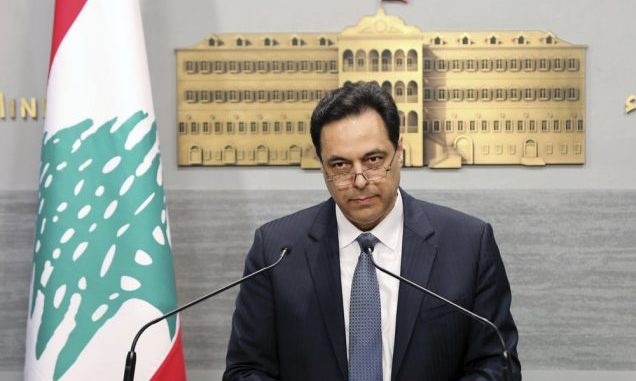 OAN Newsroom
UPDATED 4:05 PM PT — Saturday, August 8, 2020
The prime minister of Lebanon recently announced he will request parliamentary elections to take place early. According to Hassan Diab, the country will be unable to get out of its political crisis without early elections.
His request followed this week's massive explosion at the Beirut seaport.
Citizens have since taken to the streets to protest the government's handling of the incident.
Massive, massive anti-government protests in Beirut today.

— Joshua Potash (@JoshuaPotash) August 8, 2020
Reports claimed police fired tear gas after demonstrators become violent and attempted to enter the city's parliament building.
From the frontline of the protests next to the Beirut municipality – I took this video when teargas started: 5 teargas cannisters at a time, the effect was so strong it even penetrated my teargas mask. Saw many young men fall to the ground. #lebanonprotests pic.twitter.com/lpHOQm1loi

— Luna Safwan – لونا صفوان (@LunaSafwan) August 8, 2020
In the meantime, Diab has stated he will propose a draft bill advocating for early parliamentary polls next week.
"We are in an emergency, not only because of the disaster and the manner of handling it, but the state of emergency I'm speaking about is related to the fate of the country and its future. That is why I call upon all the political parties to agree on the next phase. They don't have a lot of time. I am ready to take on this responsibility for a period of two months so they could reach an agreement." – Hassan Diab, Prime Minister of Lebanon
Although the Lebanese government has suggested they will hold anyone involved in the explosion accountable, many are not convinced.