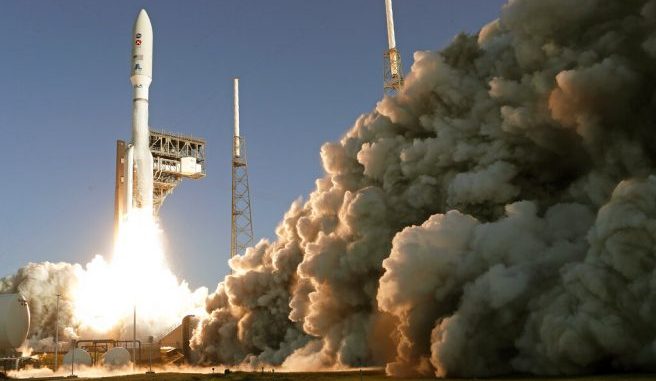 OAN Newsroom
UPDATED 4:20 PM PT — Saturday, August 8, 2020
The Pentagon recently ramped up its efforts to advance U.S. launch programs by awarding millions in contracts to SpaceX and the United Launch Alliance (ULA). The contracts came with a $653 million price tag and promised to deliver several launches between 2022 and 2026.
60% of the liftoffs will be led by the ULA, while the remaining 40% will be SpaceX employed. The launches are part of several national security missions that will be taking place over five years starting in 2022.
Air Force representatives expressed they are excited to test ULA's partially reusable rocket, as well as SpaceX's fleet of Falcon 9 and Falcon Heavy rockets.
The two aerospace companies beat out government contracted Northrop Grumman and Jeff Bezos' owned Blue Origin for the deals.
ULA and Spacex have already conducted several national security missions for the Air Force, which awarded them $12 billion in contracts between 2012 and 2019.
According to reports, the new launches are expected to cost the military $1 billion each year.