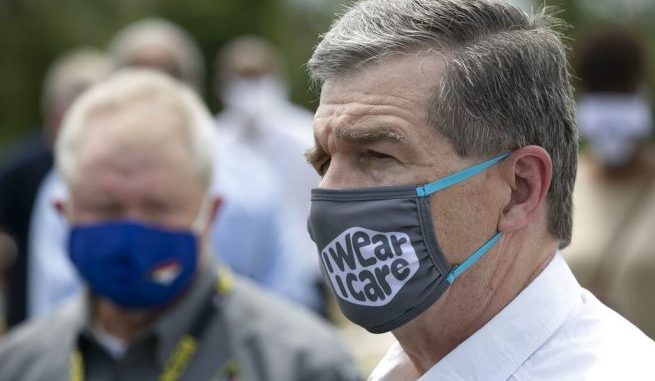 OAN Newsroom
UPDATED 2:25 PM PT — Friday, August 7, 2020
North Carolina's governor has confirmed most schools in the state will opt for remote learning this fall. He has left the decision in the hands of each school district.
During a recent interview, Governor Roy Cooper noted how important it is for students to go back to school. However, he acknowledged students' health and safety will be the top priority.
Most of our students will begin school using remote learning, but others will have in-person instruction. However, there will be fewer children in the classroom at one time, mandatory mask wearing & social distancing.

— Governor Roy Cooper (@NC_Governor) August 5, 2020
The opening of schools and colleges is an important one – education must go on, even in a pandemic. In-person learning has benefits. But it means challenges for our state, especially as our higher education campuses draw students from around the country and the world.

— Governor Roy Cooper (@NC_Governor) August 5, 2020
He reiterated the vast majority of parents in the state want to keep their children safe.
"We set a floor here, and if communities believe that the numbers in that community…need more restrictions, then we want to give them that option," said Cooper.
In the meantime, Lieutenant Governor Dan Forest has argued every parent should be able to decide whether or not their child receives in-person or remote learning.
The state is currently in phase two of its reopening plan.
In keeping with our dimmer switch approach with schools opening, and in order to push for decreasing numbers which will keep people healthier and boost our economy, North Carolina will remain paused in Safer At Home Phase 2 for 5 weeks.https://t.co/uozQhYyitv pic.twitter.com/bdyrAoYzJz

— Governor Roy Cooper (@NC_Governor) August 5, 2020