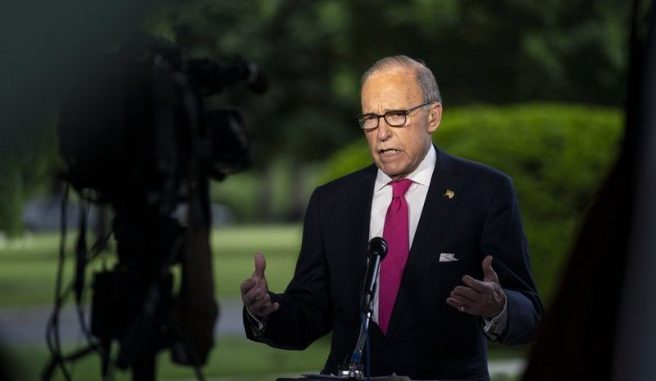 OAN Newsroom
UPDATED 12:30 PM PT — Friday, August 7, 2020
According to White House economic adviser Larry Kudlow, the July jobs report showed the recent increase in coronavirus cases was not as "difficult economically as some people feared." On Friday, Kudlow emphasized the jobs survey was taken amid a spike in cases in several states.
The Labor Department reported nearly 1.8 million jobs were added to the U.S. economy last month, while the unemployment rate fell to 10.2%. Kudlow has predicted the unemployment rate will be in single digits soon.
"The unemployment rate is going to drop into single digits way before November or December, that we learned today," he said.
Kudlow has suggested other economic indicators revealed the U.S. is on track for strong growth in the third and fourth quarters.
He also believes President Trump will use executive authority to provide relief to Americans amid the pandemic. The economic adviser confirmed the president is "looking carefully" at doing a payroll tax cut and an eviction moratorium via executive order.
Kudlow indicated the executive order has already been drafted and is ready for the president's signature.
President Trump previously stated a payroll tax cut was a "must have" for the next relief bill. However, the proposal was left out of the Senate GOP relief bill because it was a "non-starter" for Democrats.