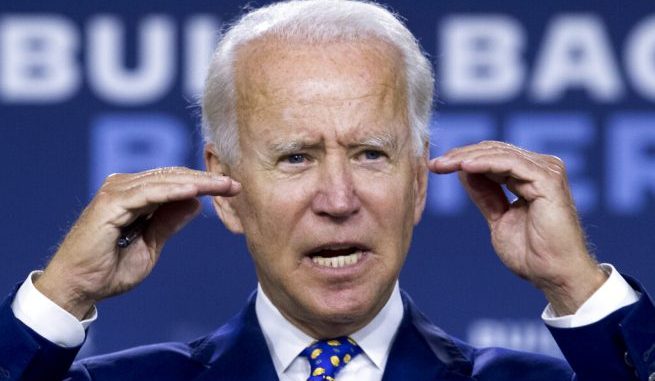 OAN Newsroom
UPDATED 1:43 PM PT — Thursday, August 6, 2020
Presumptive Democrat presidential nominee Joe Biden has proposed a $25 billion plan to distribute coronavirus vaccines to every American, even if they are in the country illegally.
During a recent interview with Black and Hispanic journalists, Biden said those working and paying taxes in the U.S. should have access to a vaccine.
He believes every person in the U.S., legal or otherwise, should receive free access.
"Every person in the country, whether they're documented or undocumented, should have access to a vaccine, if and when it occurs. (They) should have access to testing, treatment and hospitalization, if it relates to the virus. That should occur, period. It's in the interest of everyone that everyone be taken care of. Everyone should be able to be eligible for that." – Joe Biden, former Vice President of the United States
When asked if he would veto a permanent Medicare for All proposal if passed by Congress, Biden claimed the policy wouldn't reach his desk.