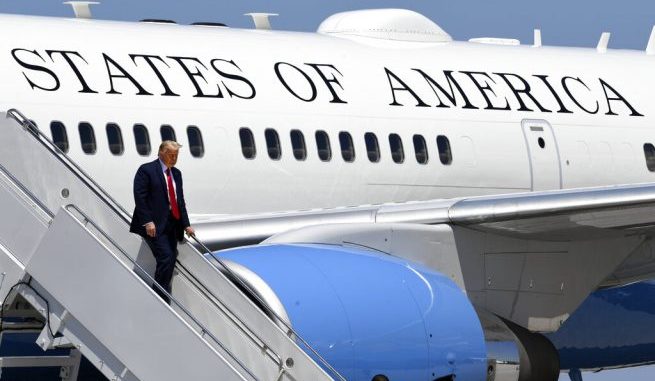 OAN Newsroom
UPDATED 12:25 PM PT — Thursday, August 6, 2020
According to the president, a vaccine for COVID-19 could be available by Election Day this year. President Trump made those remarks on Geraldo Rivera's radio show after he was asked about the latest progress on coronavirus vaccines.
He has said he believes a vaccine could be ready "right around" or before November 3rd "in some cases." He went on to say that America is working with "great companies" to create safe and reliable treatments.
"We have great companies, these are the greatest companies in the world," stated President Trump. "The rest of the world is also doing a vaccine, so let's see how they do."
He also touted "Operation Warp Speed" for its quick development, manufacturing and distribution of possible COVID vaccines.
Meanwhile, the president also announced work is underway on a coronavirus relief executive order. On Thursday, he tweeted "upon departing the Oval Office for Ohio, I've notified my staff to continue working" on the matter.
He went on to name payroll tax cuts, eviction protections, unemployment extensions and student loan repayment options as a few of the items they're focusing on. He further suggested a deal may be announced very soon.
Upon departing the Oval Office for Ohio, I've notified my staff to continue working on an Executive Order with respect to Payroll Tax Cut, Eviction Protections, Unemployment Extensions, and Student Loan Repayment Options.

— Donald J. Trump (@realDonaldTrump) August 6, 2020
"They (executive orders) are being drawn now, we will see what happens. It is possible we will make a deal, but it is also possible we won't. I would say probably tomorrow afternoon or maybe the following morning." – Donald Trump, 45th President of the United States
According to top officials, President Trump would prefer stimulus relief to come through Congress. However, House Speaker Nancy Pelosi recently reported talks on Capitol Hill have come to a standstill.