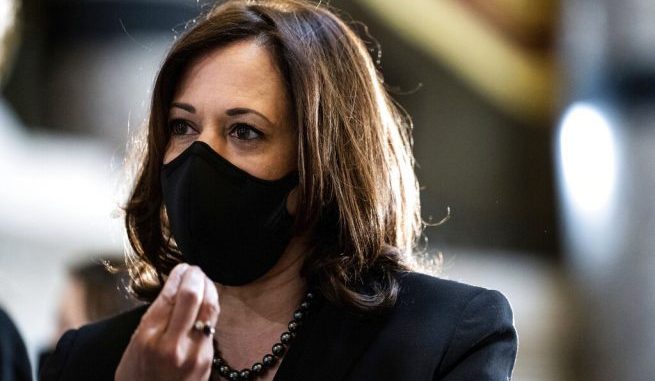 OAN Newsroom
UPDATED 11:24 AM PT – Tuesday, September 29, 2020
Democrat vice presidential nominee Kamala Harris declared President Trump's Supreme Court nominee, Amy Coney Barrett, would do away with Obamacare when the Supreme Court rules on the measure November 10.
"Judge Barrett is on record opposing the decision that upheld the Affordable Care Act," stated the California senator. "As recently as 2017, she specifically attacked the chief justice's opinion in an article where she said, quote, 'Chief Justice Roberts pushed the Affordable Care Act beyond its plausible meaning to save the statute.'"
However, Harris has a history of trying to get rid of the Affordable Care Act as well. For instance, former President Obama's budget chief, Peter Orszag, went on the record last year condemning Democrats' single payer health care proposal known as Medicare for All.
Orszag said, "single payer is the Democrat equivalent of repeal and replace." He continued noting, "it'll never be legislated because the details are too hard."
His statements came after Harris, Sen. Bernie Sanders (D-Vt.) and 13 other Senate Democrats proposed the Medicare for All plan.
"Well I'm honored to stand here with my colleagues and be in a room full of leaders, and this is a moment in time I think we know is very significant moment in time for our country," Harris stated." Where we, all of us, are standing up and saying: let's just do what's right."
The bill would end up costing three to $4 trillion dollars a year, which is nearly equivalent to the total 2018 U.S. budget. According to Joe Biden, the biggest condemnation of the proposal comes from critics on both sides of the aisle. The plan looks to do away with private insurance, which currently covers $250 million Americans.
One of the reasons for Harris' failure to advance past the primaries and receive the Democrat nomination for president was her support of this single payer health care plan. This led many on the left to press her on the issue of employer provided private health insurance and what its role would be in her Medicare for All plan.
President Trump and the GOP are currently advocating a repeal and replace system, which would continue to cover pre-existing conditions as well as decrease health care premiums as well as stress on tax payers.
On the contrary, even Joe Biden said Harris's Medicare for All proposal from 2019 would substantially increase costs on tax payers. As Obama's former budget chief pointed out, it serves as a repeal and replace measure. Ironically, Harris is accusing Judge Barrett of trying to push out Obamacare just the same.