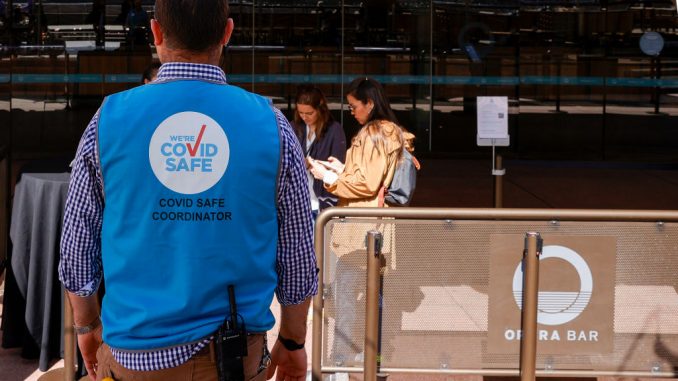 New South Wales (NSW) will see restrictions return as the wife of the man who locally acquired the CCP virus yesterday also received a positive test result.
NSW Premier Gladys Berejiklian has announced that a range of restrictions will be enforced from 5 p.m. today till 12am Monday.
It will only apply to people from the Central Coast, Greater Sydney region down to the Illawarra area, while other areas in NSW will be "business as usual."
Mask wearing will be compulsory at indoor areas, including public transport, supermarkets, and other indoor venues.
No more than 20 people will be allowed into people's homes.
Singing and dancing in indoor venues will not be allowed, including in places of worship and entertainment venues. Weddings will be exempt. However, it is recommended that a maximum of 20 people be allowed onto the dance floor at a time.
The number of visitors to aged care facilities will be limited to two.
Berejiklian said they would not be restricting the number of people allowed in indoor venues but asked people to wear masks, practice social distancing, and maintain proper hand hygiene.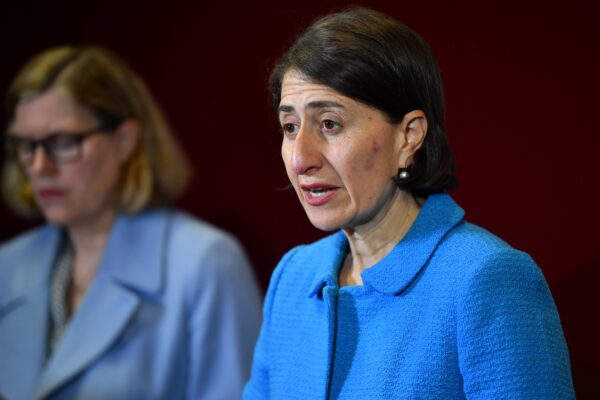 "Our decision is based on advice. It's proportionate," Berejiklian said. "If this was WA or Queensland, they would have shut down the whole city. They would have said 'stay at home.' They would have said, don't go about your business."
"We're saying the opposite. We're saying go about your normal business. Enjoy Mother's Day. Enjoy what you do normally."
But she noted that the key message was, "please don't go to Mother's Day if you've got COVID symptoms."
NSW Chief Health Officer Kerry Chant said lab results had shown the new case matched an overseas case that came from the U.S. and went back to the Park Royal Hotel Quarantine at Darling Harbour.
The person had been tested positive and moved into isolation on April 28.
However, authorities were still working on finding the link between the two cases.
"We can't find any direct link between our case, so what we're concerned about is there is another person that is as yet unidentified that infected our case," Chant said. "Then the hypothesis is that our case passed it on to the household, which is what we would believe because of the greater risk in households."
NSW Treasurer Dominic Perrottet is self-isolating after eating at the same restaurant as the COVID-positive man last Friday.
Sydney Roosters players have also rushed in for testing ahead of their NRL game tomorrow against Parramatta after the man visited a café less than 100 metres from the Roosters' headquarters.