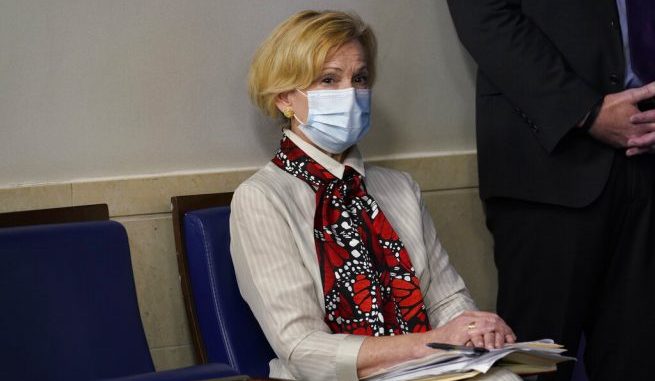 OAN Newsroom
UPDATED 10:04 AM PT — Friday, July 24, 2020
Dr. Deborah Birx said coronavirus cases are starting to plateau in Texas, Arizona, California and Florida, which are the states with the largest number of cases.
During an interview Friday, she assured the virus is still very serious. However, Dr. Birx compared the situation seen in these four states with what happened in New York at the beginning of the pandemic.
The response coordinator went on to share what went wrong in the past few months and what she's learned in the process.
"We also know now…it was in that original gating criteria about test positivity and I think we have a more knowledge now that when it just ticks up a little, even before you see a significant increase in cases, that is a real indicator that something is happening," she explained.
#NEW: Dr. Deborah Birx says the White House coronavirus task force is monitoring virus cases in 12 cities:

Miami, New Orleans, Las Vegas, San Jose, St. Louis, Indianapolis, Minneapolis, Cleveland, Nashville, Pittsburgh, Columbus & Baltimore

— Chloe Salsameda (@ChloeSalsameda) July 24, 2020
Dr. Birx said many young and asymptomatic carriers probably have no idea they have contracted the virus. In order to "clamp down,"  cities need to pay attention to early warning signs and respond quickly, so infections won't spur out of control.