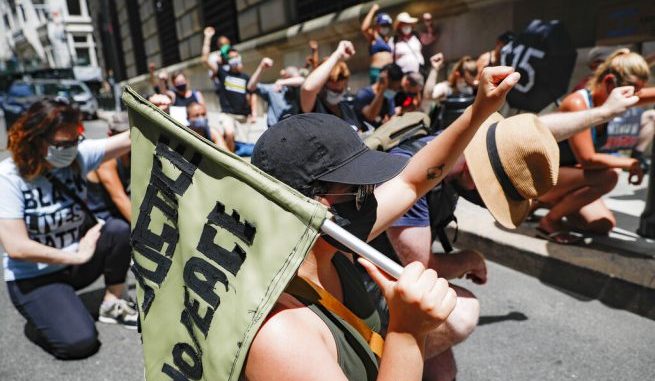 OAN Newsroom
UPDATED 1:30 PM PT — Wednesday, July 22, 2020
NYPD officers arrived at the scene of the "Occupy City Hall" protests Wednesday morning to clear out remaining demonstrators.
"Early this morning at about 3:40 a.m., police moved in to remove the illegally occupiers of City Hall Park, an action that required several hundred officers which went smoothly," stated NYPD spokesman Raymond Spinella.
The sit-in, which started last month, sought to pressure lawmakers to defund the police department by $1 billion. However, even after Mayor Bill de Blasio agreed, the encampment continued and protesters claimed his actions didn't meet their demands.
On Tuesday, the mayor announced the city doesn't allow encampments. He suggested there needs to be a balance between the right to protest and public safety.
However, he left the decision to clear the encampment up to the police department.
"The police department has closely monitored the situation at the park since its inception. We have worked closely with the Parks Department and other city agencies, City Hall has been deeply involved in the process. We felt the time had come to end the occupation and allow cleanup crews to begin the proper process of removing the graffiti." – Raymond Spinella, Chief of Support Services, NYPD
At least 70 people were camped out during the protest. Seven were arrested during the removal process and there were no significant injuries.
According to authorities, the area will be closed for several weeks while it is cleaned up.