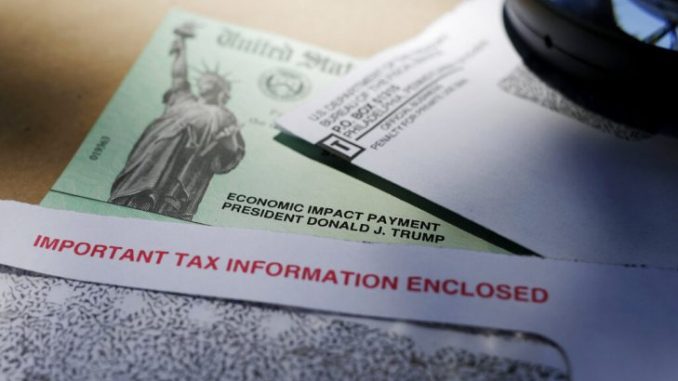 OAN Newsroom
UPDATED 1:00 PM PT — Wednesday, July 22, 2020
Senate Majority Leader Mitch McConnell (R-Ky.) has voiced his support for another round of stimulus checks in the next coronavirus stimulus package. This week on the Senate floor, he stated the U.S. economy needs another shot of adrenaline to combat the financial damages sustained during lockdowns.
Lawmakers on Capitol Hill have been working to negotiate another round of stimulus bills in recent weeks. McConnell has confirmed the four pillars of the coming GOP bill will be jobs, health care, kids in school and liability protections.
He explained the Senate is building off of what worked in the last CARES Act, including offering more stimulus checks.
"Speaking of building on what worked in the CARES Act, we want another round of direct payments to help American families keep driving our national comeback," said the senator. "Helping to create more American jobs is an urgent moral priority."
McConnell has suggested the Senate would lower the income ceiling for the next round of stimulus to cover Americans who make less than $40,000 a year.
He went on to say small businesses will have another round of PPP funding to look forward to. According to McConnell, they will also be reimbursed for all protective equipment and testing given to employees, as well as any structural changes they've made, like installing sneeze guards.
The bill will include roughly $105 billion in aid for schools, which was higher than the earlier projection of $70 billion floated by Chief of Staff Mark Meadows. Republicans are reportedly trying to make that money contingent on schools reopening in the fall.
In addition, McConnell has been pushing for a payroll tax cut, more funding for testing and vaccines, and the inclusion of a clause that shields businesses from lawsuits tied to the virus, except in cases of gross negligence. It's still unclear when lawmakers will reach a deal on the competing bills in the House and Senate.
House Minority Leader Kevin McCarthy (R-Calif.) believes the GOP bill likely won't come until the first week of August. He said he expects Nancy Pelosi to hold up the coming package in an effort to include amendments from Democrats.
McConnell expressed he's in agreement with McCarthy on reaching a deal next month, while other officials like Treasury Secretary Steven Mnuchin are hoping to close the deal as early as Friday next week.