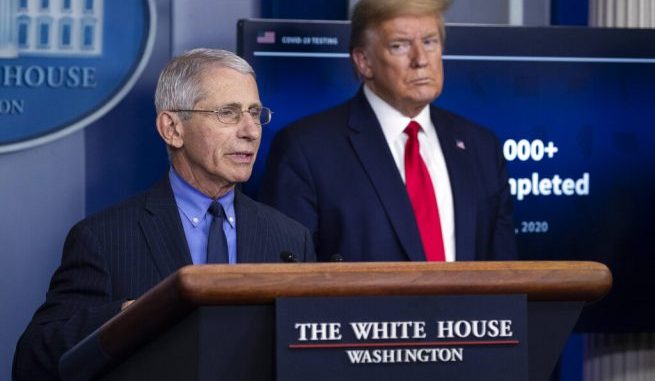 OAN Newsroom
UPDATED 12:25 PM PT — Wednesday, July 22, 2020
Kellyanne Conway recently addressed the lack of health experts at President Trump's most recent coronavirus task force briefing. The counselor to the president stated health experts were not necessary for the briefing due to their constant presence on media outlets.
Health experts across the country have been consistently voicing their opinions on social and mainstream media since the pandemic began.
Conway also defended the relationship between infectious disease expert Dr. Anthony Fauci and President Trump.
"Well, I think you know why you want four public health experts. You have access to them. They're on TV, they're on Facebook. They're throwing out pitches. Dr. Fauci and the president don't have a piece of tissue paper between them, and they both made that clear to the other. I know that firsthand, I work very well with both of them." – Kellyanne Conway, Counselor to the President
The president recently voiced appreciation for Dr. Fauci and said he values the doctor's opinions. He added although they do not always agree, the two have a "very good" relationship.