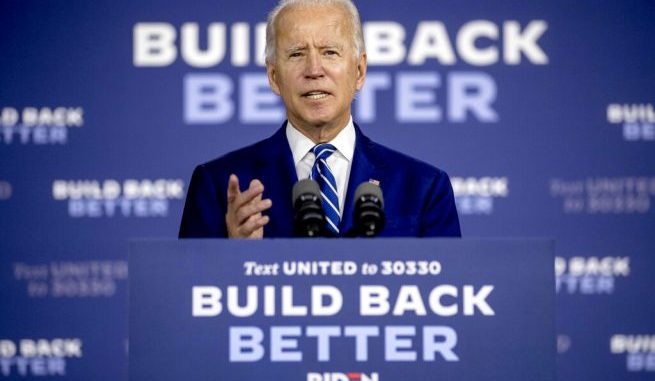 OAN Newsroom
UPDATED 8:56 AM PT — Wednesday, July 22, 2020
Joe Biden announced plans to issue tax credits to caregivers. On Tuesday, the presumptive Democrat nominee released the third part of his 'Build Back Better' post-pandemic economic recovery plan.
While focusing on child, disabled and elderly care, the plan would also fund the hiring of 150,000 community health care workers and institute free pre-school education.
We need to make high-quality child care affordable and accessible. As president, I'll give every 3- and 4-year-old access to free, high-quality preschool. And low- to middle-income families won't spend more than 7% of their income on quality care for children under age 5.

— Joe Biden (@JoeBiden) July 21, 2020
It's projected to cost $775 billion over 10 years. Biden said he plans on paying for this mainly through tax increases on real estate investors and other high earners as well as the repeal of tax breaks instituted during President Trump's administration.
"This is both a moral and an economic imperative for the nation, in my view, and the way we pay for it is by rolling back unproductive tax cuts, some of the $2 trillion tax cuts the president put through," Biden explained. "Closing loopholes, unproductive tax cuts for high income real estate investors, while ensuring high income earners pay their tax bills."
.@realDonaldTrump's tax cuts are working for everyday Americans!

The Tax Cuts & Jobs Act continues to boost job growth, increase personal incomes, & strengthen our economy!

82% of Americans benefit from the tax cuts—& most of them are middle-income earners.

— GOP (@GOP) July 18, 2020
While Biden claims the plan will help boost economic recovery, several commentators have criticized it for its potential to hinder economic growth by vastly increasing federal spending and debt.