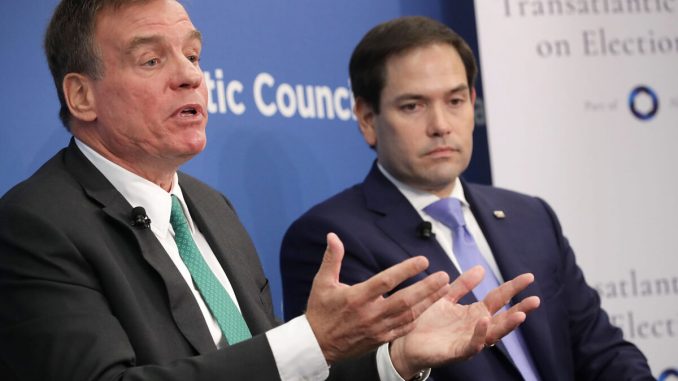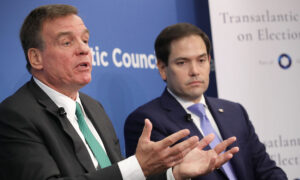 The leaders of the Senate Intelligence Committee vowed to "get to the bottom" of mysterious directed-energy attacks dubbed "Havana syndrome," which are reportedly on the rise and have been linked to brain-damaging injuries.
Senate Intelligence Committee chairman Sen. Mark Warner (D-Va.) and vice chairman Sen. Marco Rubio (R-Fla.) confirmed in a joint statement Friday that there is an apparent rise in the incidence of directed-energy attacks on U.S. personnel.
"For nearly five years, we have been aware of reports of mysterious attacks on United States Government personnel in Havana, Cuba, and around the world," Rubio and Warner wrote. "This pattern of attacking our fellow citizens serving our government appears to be increasing. The Senate Intelligence Committee intends to get to the bottom of this."
Their statement comes after media reports saying incidents bearing the hallmarks of "Havana syndrome" attacks had taken place in Washington, including just outside the White House, and in Miami, Florida. One of the alleged energy attacks took place on the south side of the White House in November, and is believed to have sickened a White House aide, CBS reports.
U.S. authorities have struggled to understand the mysterious attacks since they were first noted in 2016, when diplomatic and intelligence personnel in Cuba first began reporting disturbing symptoms including head pressure or vibration, dizziness, sometimes followed by visual problems and cognitive difficulties.
"For some of these patients, their case began with the sudden onset of a loud noise, perceived to have directional features, and accompanied by pain in one or both ears or across a broad region of the head," reads a State Department-sponsored study into the phenomenon by the National Academy of Sciences.
A 19-person committee of medical and scientific experts involved in the study considered chemical exposures, infectious diseases, and psychological issues as being behind the symptoms, but concluded that the most likely cause was directed microwave energy.
"Overall, directed pulsed RF (radio frequency) energy, especially in those with the distinct early manifestations, appears to be the most plausible mechanism in explaining these cases among those that the committee considered," the report found.
The report did not suggest that microwave energy was part of a deliberate scheme targeting U.S. personnel, but noted that "the mere consideration of such a scenario raises grave concerns about a world with disinhibited malevolent actors and new tools for causing harm to others, as if the U.S. government does not have its hands full already with naturally occurring threats."
Rubio and Warner said in their statement that the Senate Intelligence Committee has "already held fact finding hearings on these debilitating attacks, many of which result in medically confirmed cases of Traumatic Brain Injury, and will do more."
Director of National Intelligence Avril Haines did not deny the reports of the attacks when questioned this week, and told the Senate Armed Services Committee she could not discuss the issue openly because it involved classified information, CNN reports. Haines called the issue of the mysterious attacks "critically important" adding, "across the intelligence community, frankly, leaders are focused on this issue."
CIA director William Burns, during his confirmation hearing before the Senate Intelligence Committee in late February, committed to investigate the strange phenomenon.
"I will make it an extraordinarily high priority to get to the bottom of who's responsible for the attacks and to ensure that colleagues and their families get the care they deserve," including treatment at Walter Reed National Medical Center and the National Institutes of Health, Burns said at the time.
Warner and Rubio said in their statement that they welcomed renewed investigation by the CIA into the incidents, noting it was important "to better understand the technology behind the weapon responsible for these attacks."
"Ultimately we will identify those responsible for these attacks on American personnel and will hold them accountable," they said.