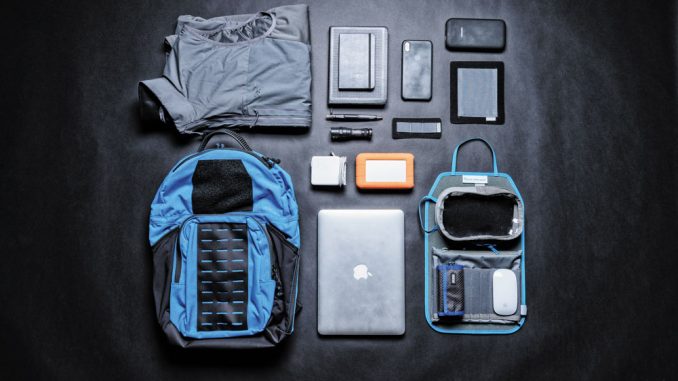 Range Time with Blue Force Gear's Tracer Pack
If you're looking for a backpack to fit your everyday carry lifestyle, you'll understand more than anyone that not all backpacks are built for your specific EDC purpose. Sure, you'll find plenty of backpacks that can help you haul climbing gear to the top of Mount Everest or get you through a full day of school, but those backpacks aren't going to cut it for your EDC needs.
Designed with EDC requirements in mind, Blue Force Gear's Tracer Pack allows you to carry all your daily essentials efficiently and effectively in a sleek and well-sized package. Use the highly customizable backpack as is or integrate it with Blue Force Gear's modular Dapper gear pouch system for enhanced organization. Dapper accessories are made to fit a variety of needs and include pouches of different sizes and styles to help organize all the small tools and gear that populate your EDC setup. Dapper accessories are hook-backed and will stick to loop surfaces.
A major key to Tracer Pack's infinite customizability lies in its interior surfaces. Almost every square inch of its interior is covered with a fine loop material. This allows for any Velcro-like hook-equipped accessory, as found on Blue Force Gear's Dapper accessories and others, to stick to the inside of the pack.
For tools and equipment that don't already have hook material attached to them, self-adhesive strips of Velcro hook can be attached to provide just about any item the ability to stick to the pack's interior. We stuck some hook strip to the leather sheath that came with one of our knives and mounted it to the interior of the front pocket of our Tracer Pack. We also applied a strip of hook to our multi-tool to help keep it in place in the pocket. Say goodbye to searching deep backpack pockets for what you need. Keeping the tools in place also keeps everything from shifting around.
"Blue Force Gear's ULTRAcomp material is thinner and stronger and more abrasion-resistant than military-proven ballistic nylon."
Blue Force Gear's Dapper pouches and accessories are easily integrated into the Tracer Pack thanks to is loop-lined interior. The elastic loops of each Dapper accessory can be purposed to organize and hold any item in your EDC. We attached Blue Force Gear's Micro Trauma Kit NOW!, which contains a first-aid kit, to our pack as well. You never know what situation you might encounter, and having a first-aid kit available to you is always a good idea.
In daily use we found that the Tracer Pack's size was well suited for use to and from work and easily stored in the car, at the office under our desk and was comfortable to wear, even when bicycling to the office. On the face of the main pocket of the Tracer Pack is a fully MOLLE-compatible panel, but unlike traditional MOLLE the pack features a Blue Force Gear MOLLEminus panel. MOLLEminus is a slot-and-void grid that is made with laser-cut ULTRAcomp. Blue Force Gear's ULTRAcomp material is thinner and stronger and more abrasion-resistant than military-proven ballistic nylon.
"Designed with EDC needs in mind, Blue Force Gear's Tracer Pack allows you to carry all your daily essentials."
The pack's main compartment is generous in size and features an integral padded laptop sleeve on its back wall that can hold up to 15-inch laptops. Due to ULTRAcomp's impressive durability and water resistance, a double layer is used to cover the bottom of the pack.
On each side of the pack's main pocket are two large four-way stretch pockets that are perfect for accommodating items such as water bottles. High up on the pack's face is a zippered pocket for quick-access items. Pockets in this high position on backpacks are known to be the least stressed and impacted area of backpacks. For this reason, we plan on using this pocket for delicate items such as sunglasses. Due to its ease of access, we also plan to implement quick pocket dumps into it when going through security lines at the airport.
We found that the Tracer Pack's well-thought-out design is well suited for those of us who live the EDC lifestyle. Its look blends in well with our surroundings, and its build quality certainly lives up to what you expect from Blue Force Gear. What we carry in our EDC will keep evolving, but no matter how much it does, we're sure that the Tracer Pack will adapt well to any changes we throw at it. EDC
Blue Force Gear
Tracer Pack
Colors Black, Blue, Coyote, MultiCam, Wolf and Woodland
MSRP: $149.99
URL: blueforcegear.com
Editor's note: A version of this article first appeared in the EDC Buyer's Guide Winter, 2020 print issue of American Survival Guide.