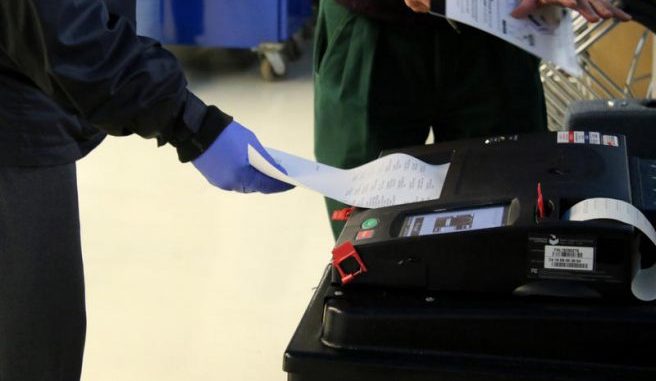 OAN Newsroom
UPDATED 8:04 AM PT — Saturday, July 18, 2020
A top Department of Homeland Security official, Christopher Krebs, said this year's general elections are going to be the "most secure in modern history."
On Friday, the head of the Cybersecurity and Infrastructure Security Agency, or CISA, stressed that he's working to patch holes exposed during the 2016 Presidential Election.
Krebs confirmed the agency is partnering with state and local governments to monitor any attempts to infiltrate our election systems. He compared the 2016 election to the Sputnik launch in 1957 by saying both events shook up the American public.
"That missile — that ICBM effectively — that put Sputnik into space demonstrated an ability to reach out and touch us," he stated. "2016, I think, was sort of a similar wake up call…this was truly an affront to the American people because it demonstrated the potentiality to undermine democracy at large."
Want to learn more about election security in the era of #COVID19? Register to watch @CISAKrebs speak at the @BrookingsInst event today at 2pm (EDT): https://t.co/c3M5yXTwYr #ElectionSecurity #Protect2020

— Cybersecurity and Infrastructure Security Agency (@CISAgov) July 17, 2020
Krebs warned that foreign countries could launch a coordinated attack on the election, but the agency has yet to see such efforts.