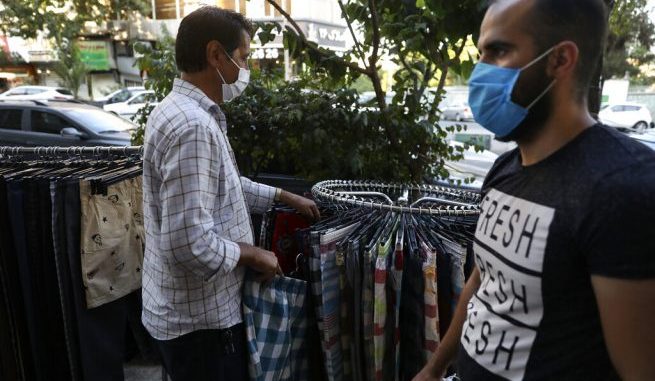 OAN Newsroom
UPDATED 8:53 AM PT — Sunday, July 19, 2020
A new report by the Iranian Health Ministry estimated that roughly 25 million people in Iran have been infected by COVID-19.
President Hassan Rouhani shared these findings Saturday, showing significantly higher numbers than the roughly 271-tho,000 and cases previously reported by officials.
This significant gap casts further doubt on the country's official figures as they denied the virus's arrival in February, allowing it to spread even further. Authorities said the low reported numbers are likely due to a lack of testing and poor data collection.
#Iran: #Coronavirus Virus Death Toll in 346 Cities Exceeds 72,700
Rouhani: 25 million people have been infected, and 35 million will be infected, the number of hospitalizations in the future will be twice as many as before.https://t.co/q1TOujKiUi

— Mohammad Mohaddessin (@Mohaddessin) July 18, 2020
Rouhani said he estimates millions more are still at risk to contract the virus in the future.
"This report says that we should consider the possibility that 30 to 35 million people will be at risk of exposure to the virus," he stated. "This same report suggests that the number of hospitalized people will be twice the number we have witnessed during these last 150 days."
Officials are reimposing lockdown restrictions amid the new estimates, including banning religious gatherings and closing entertainment venues.