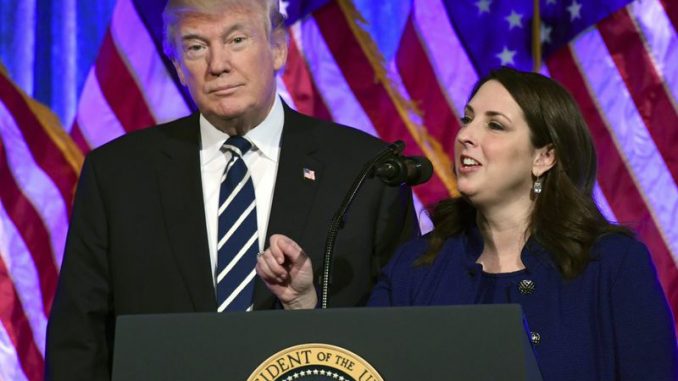 OAN Newsroom
UPDATED 8:25 AM PT – Tuesday, November 24, 2020
Republican Party chairwoman Ronna McDaniel has accused Democrats of taking advantage of the coronavirus pandemic to strip away at election integrity.
During an interview Monday, the chairwoman pointed out major changes that she said put the November elections at risk in the name of "COVID." This included machine changes in Nevada that, according to a lawsuit by the Trump campaign, made signature matching more difficult.
McDaniel went on to say it's "shameful" Democrats and the mainstream media are attacking anyone who raises concerns over voter fraud. Prior to the elections, the RNC also accused Democrats of attempting to take away election safeguards by expanding mail-in ballots.
The Michigan Board of Canvassers must decide today whether to ignore that in a stunning 71% of Wayne County absentee voting precincts, the number of people who signed the poll books did not equal the number of votes counted.

That is a big problem!

— Ronna McDaniel (@GOPChairwoman) November 23, 2020
The Trump campaign is now waging a legal battle over widespread issues with mail-in ballots in Pennsylvania. The campaign is looking to revive their case and block the state from certifying its election results after the suit was dismissed by a lower court over the weekend.
Other than politics, how do you lose a case where large numbers of voters, far more than you need to flip Pennsylvania, are disenfranchised? Vote Observers thrown out of counting rooms. People going to vote finding out they have already voted through a fake ballot – go home!

— Donald J. Trump (@realDonaldTrump) November 22, 2020
In a tweet Monday, President Trump blamed politics for the latest decision. He noted there was large voter disenfranchisement and a lack of transparency in counting rooms.