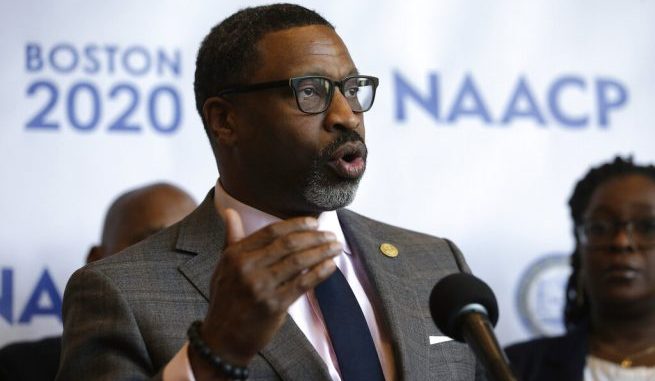 OAN Newsroom
UPDATED 8:43 AM PT —Friday, July 10, 2020
The president of the NAACP said Facebook threatens the safety of Americans. According to reports Friday, Derrick Johnson called the tech giant a "threat to democracy."
His comments came just days after the company's CEO, Mark Zuckerberg, met with civil rights leaders in a failed attempt to quash tensions surrounding the recent ad boycott.
It was abundantly clear in our meeting today that Mark Zuckerberg and the @Facebook team is not yet ready to address the vitriolic hate on their platform… #StopHateForProfithttps://t.co/0FRMkaqzi1

— Derrick Johnson (@DerrickNAACP) July 7, 2020
Johnson's organization reportedly wants to see Facebook enact more thorough oversight on hate groups that pose a threat to the safety of some communities. He said they will not back down until they see these changes.
"We're simply asking them to ensure that people are safe and our democracy is protected," explained the NAACP president. "White supremacist groups, racial hatred groups should not be able to utilize the platform to meet up, recruit and execute harmful activities for the American public nor should the platform be used by domestic or foreign interest to subvert our democracy."
Johnson went on to say Facebook has also allowed their site to be manipulated to suppress voters by foreign and domestic powers.
The social media company said they have invested billions to keep the platform hate free, but civil rights groups have said it's not enough.