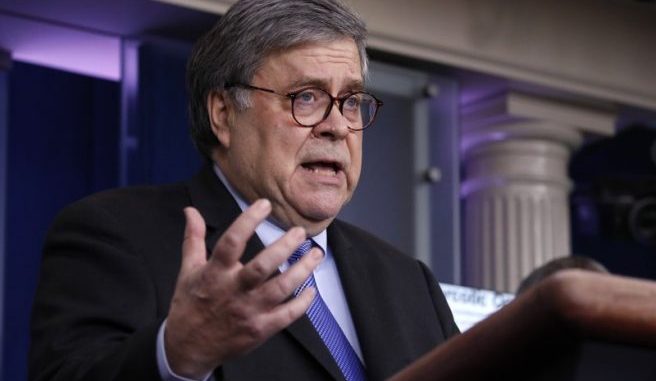 OAN Newsroom
UPDATED 9:59 AM PT —Friday, July 10, 2020
William Barr said the government is ready and able to help local governments that are struggling with the spike in violent crime. In an interview Thursday, the attorney general went into detail on the Trump administration's 'Operation Legend' based in Kansas City.
This is part of a nationwide federal law enforcement initiative to help stop the surge in violent crime. The assistance in Kansas City is reportedly in response to a request from the governor of Missouri who believes the city is in crisis.
Barr said the operation is named after four-year-old Legend Tallifero who was murdered in the city in June.
"A 4-year-old African American boy who had recovered recently from open heart surgery was shot in the face while he was lying in his bed," he stated. "His name was Legend, so we're going to launch 'Operation Legend' in Kansas City and put in well over 100 federal agents."
Barr said he's especially affected by Legend's story as his daughter is also a survivor of open heart surgery. The attorney general then noted the federal effort will implement over 100 federal agents to "go after the gangs responsible" for these crimes.
Operation Legend is an initiative to fight the surge of violent crime in Kansas City, protect American lives, and restore law and order.

More from @PressSec: pic.twitter.com/WqmvbMNk5e

— The White House (@WhiteHouse) July 9, 2020