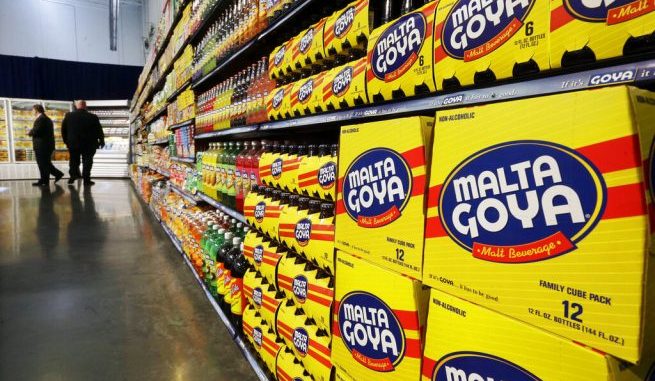 OAN Newsroom
UPDATED 2:00 PM PT —Friday, July 10, 2020
Hashtags #Goyaway and #BoycottGoya began trending on Twitter after the CEO of one of the country's largest Hispanic-owned food companies offered praise to the president. Shoppers announced a boycott of Goya Foods on Thursday after CEO Robert Unanue attended a roundtable event at the White House.
During the meeting, Unanue praised President Trump and expressed the country is blessed to have him as a leader.
"We are all truly blessed at the same time to have a leader like President Trump, who is a builder," stated the CEO. "That's what my grandfather did, he came to this country to grow and prosper."
I'm proud of my President and I'm proud of @GoyaFoods for accepting President @realDonaldTrump's outreach and working together to build one strong great nation for everyone. pic.twitter.com/XLq8x4yBVN

— Hot Takes with Matt Gaetz (@GaetzTakes) July 10, 2020
The grocery store founder visited the White House earlier this week to witness the president's expansion of the "Hispanic Prosperity Initiative." The order aims to "improve access by Hispanic Americans to educational and economic opportunities."
Thousands attacked the business owner online and have urged the public to stop buying Goya products. Unanue has since responded to the movement by saying the boycott is suppression of speech.
He noted he has also worked with the Obama administration to help bring more nutritional foods to minority communities. He has claimed he is now being attacked for trying to aid in economic and educational prosperity.
"We pray for our leadership, our president, and we pray for our country that we will continue to prosper and grow," he added.
The CEO has said he will not apologize for his remarks, despite calls from the community.
The CEO of Goya Foods addresses the Radical Left's boycott against his company.

He says he will NOT apologize for standing with President @realDonaldTrump in support of Hispanic businesses and our communities! ????????#LatinosForTrump pic.twitter.com/FPwKzcTMlE

— Equipo Trump – Text VAMOS to 88022 (@EquipoTrump) July 10, 2020