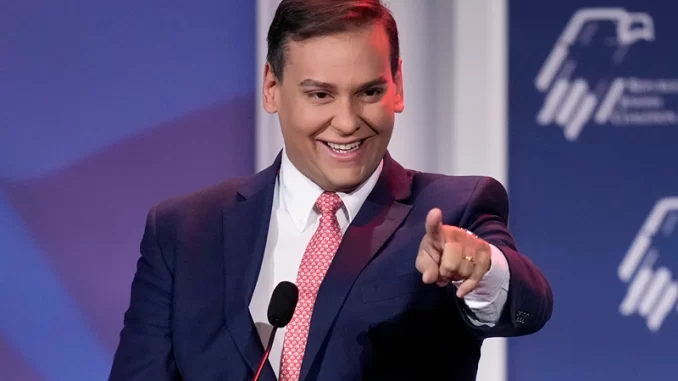 OAN Annyatama Bhowmik
UPDATED 5:11 PM PT – Thursday, December 29, 2022
Statements of Representative elect George Santos are being investigated by federal prosecutors in the U.S. Attorney's office for the Eastern District of New York.
This event occurred after reports emerged that the Republican (R-N.Y.) had lied about his heritage, education, and professional pedigree. Some of the lies fabricated by him included embellishing his resume, working for Citigroup and Goldman Sachs, as well as having earned a degree in finance and economics from Baruch College in New York.
Santos apparently made up a life history beyond his credentials, which have also been called into doubt. He claimed that his grandfather "fled Jewish persecution in Ukraine, settled in Belgium, and again fled persecution during WWII." However, he later backtracked claiming that he never planned to assert his Jewish ancestry.
"I am Catholic, because I learned my maternal family had a Jewish background, I said I was 'Jew-ish,'" Santos said.
Santos had recently been rejected by the Republican Jewish Coalition. The organization spoke about the Republican.
"He deceived us and misrepresented his heritage. In public comments and to us personally he previously claimed to be Jewish," the Coalition said. "He will not be welcome at any future RJC event."
In an interview with New York Post earlier this week, Santos expressed regret for his lies but minimized them as "sins." He attempted to relate the statement to the fact that everyone does stupid things in life.
Democrats and Republicans have both expressed outrage over the findings and demanded a probe into Santos. They went even further by calling for his resignation.
When the House of Representatives reconvenes on Tuesday, he is expected to take the oath of office. If elected, he might be the subject of inquiries from the Justice Department and the House Committee on Ethics.