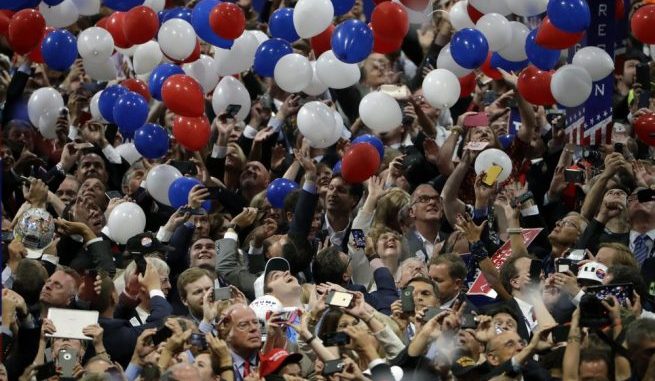 OAN Newsroom
UPDATED 5:00 PM PT —Thursday, July 9, 2020
Republican senators are backing out of next month's Republican National Convention in Florida.
On Thursday, Kansas Sen. Pat Roberts, who is set to retire at the end of the year, said he would not attend the convention and claimed he had scheduling conflicts. Roberts, however, was not the only Republican to announce he would not be attending.
Iowa Sen. Chuck Grassley was the first senator to say he would not attend the convention due to coronavirus concerns. His announcement was followed by Tennessee Sen. Lamar Alexander, Maine Sen. Susan Collins, Alaska Sen. Lisa Murkowski and Utah Sen. Mitt Romney.
Though Romney and Murkowski did not cite their reasons for not attending, both have conflicted with the president in the past.
Alexander's office stated the senator wanted to give others a chance to be delegates, while an aide to Collins explained it is known the senator does not attend national conventions when up for reelection.
On Thursday, Senate Majority Leader Mitch McConnell was asked about his colleagues' presumed absence from the event.
"I think the convention is a challenging situation and a number of my colleagues have announced that they aren't going to attend," he said. "We have to wait and see how it looks in late August to see whether or not we can convene that many people."
The convention, where President Trump is expected to accept the Republican nomination for the presidency, is set to take place in Jacksonville, Florida in late August. However, as the state's coronavirus case numbers continue to rise, concerns about the event have followed.
Despite this, the president has not shown any indication of wanting to move the event, but he has said he is open to suggestions.
"It really depends on the timing," he stated. "Look, we are very flexible, we can do a lot of things."
Although no other prominent Republicans have announced plans to forgo the event, GOP officials are considering holding the event outside, which may affect the decision of other attendees.