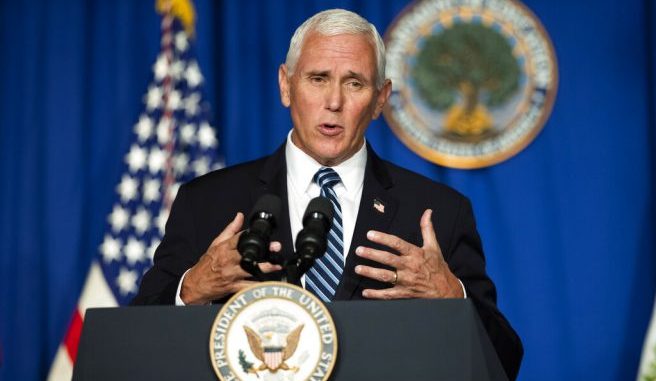 OAN Newsroom
UPDATED 12:45 PM PT — Wednesday, July 8, 2020
Vice President Mike Pence has said "it's time to get our children back to school." During Wednesday's coronavirus task force briefing, he stated reopening schools is not only essential for students' learning, but also their mental and physical health.
He noted the CDC will be releasing new guidelines next week to help schools return to in-person classes this fall. According to the vice president, the federal government will be working with states to make this happen.
"We're here to help. We don't want federal guidance to be a substitute for local laws, rules and guidance. We are here to assist with the shared objective that I think is shared by every parent in America, which is we want to get our kids back in the classroom. We want to get out teachers back in the front of those classrooms and get our kids learning in person once again." – Mike Pence, Vice President of the United States
"We are ready to work with the leaders in your school system and in your state to find a safe and responsible way to reopen your schools. That's our commitment." –@Mike_Pence pic.twitter.com/P2ile7EHhy

— GOP (@GOP) July 8, 2020
Pence pointed out there are encouraging signs the national spread of the virus is slowing. He announced curves are flattening in Texas, Arizona and Florida, which have seen a recent resurgence of new cases.
President Trump blasted the CDC's existing guidelines for the reopening of schools as "impractical," "tough" and "very expensive." He criticized the agency's recommendations on Twitter this week.
I disagree with @CDCgov on their very tough & expensive guidelines for opening schools. While they want them open, they are asking schools to do very impractical things. I will be meeting with them!!!

— Donald J. Trump (@realDonaldTrump) July 8, 2020
Guidelines included developing a plan to separate students into smaller groups, staggering mealtimes in the cafeteria and installing physical barriers.
The president's criticism came after he held a roundtable on the safe reopening of schools, in which he pledged to put pressure on governors to reopen. He also said he will be meeting with CDC officials to discuss his opposition to their guidelines.
.@POTUS on schools reopening in the fall: "We don't want people to make political statements…They think it's going to be good for them politically, so they keep the schools closed. No way…We're very much going to put pressure on governors & everybody…to open up the schools" pic.twitter.com/X7OULhap8o

— CSPAN (@cspan) July 7, 2020
Meanwhile, Education Secretary Betsy DeVos is considering cutting federal funding for schools who refuse to open in the fall. During a recent interview, Devos stated there is "no excuse for schools to withhold a fulltime education."
She acknowledged most school funding is given at the state and local level, but noted there are still ways to hold schools financially responsible for refusing to open.
Sec. of Education Betsy DeVos with a mandate on schools: "They must fully open." pic.twitter.com/CZ5uBuBSrk

— The Recount (@therecount) July 8, 2020
DeVos went on to slam some school districts for "fearmongering" and "politicizing" the push to reopen.