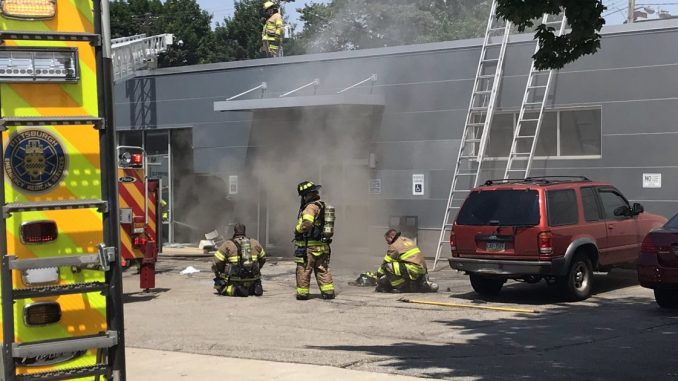 OAN Newsroom
UPDATED 8:40 AM PT – Sunday, June 13, 2021
Three people have died after a vehicle crashed into a BioMat USA plasma donation center in Pittsburgh. On Saturday, authorities reported the clinic caught fire following the collision, which created a two-alarm blaze that has since been extinguished.
Ten employees and five donors were inside the building at the time of the crash. Three people were pronounced dead on the scene, including the driver. Officers say several others were also injured, with one in critical condition.
UPDATE: There are 3 confirmed fatalities. One medic has been transported to a local hospital for minor smoke inhalation. https://t.co/Jfv3eDvu2n

— Pgh Public Safety (@PghPublicSafety) June 12, 2021
A Mass Casualty Incident alert was placed into effect when officials arrived on the scene due to the uncertainty of individuals who could have been trapped in both the building and the car. Officials say two firefighters and one medic were taken to a hospital to be treated for smoke inhalation.
"You wake up every morning and you don't know what's going to happen to you," Public Safety Director Wendell Hirrisch expressed. "Whether it's walking down the street or giving blood and it's a tragedy."
Meanwhile, an investigation into the cause of the crash remains ongoing.