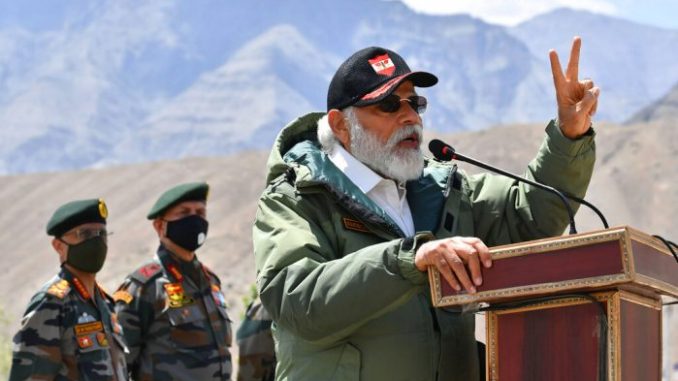 OAN Newsroom
UPDATED 11:10 AM PT — Sunday, July 5, 2020
The Indian Air Force recently began carrying out exercises near the India-China border. According to reports, the Indian military is preparing for a possible escalation in tensions with China.
This came one day after Indian Prime Minister Narendra Modi visited the base, where 20 of his soldiers were killed in a scuffle last month. He thanked the soldiers and said they've sent a message to the world of India's bravery.
"The braves who left us, they didn't depart without reason, all of you gave a befitting reply," stated Modi. "You are injured and in the hospital, so you do not know that 1.3 billion countrymen are proud of you."
In the meantime, IAF members believe they are prepared for any challenge that arises.
"Every air warrior at this base and across the entire Indian Air Force is fully trained and capable to meet all the challenges," stated one official. "Our josh (spirits) have always been high and touching the sky with glory."
The increasing tensions come as China has attempted to expand power over Taiwan, Hong Kong and the South China Sea.