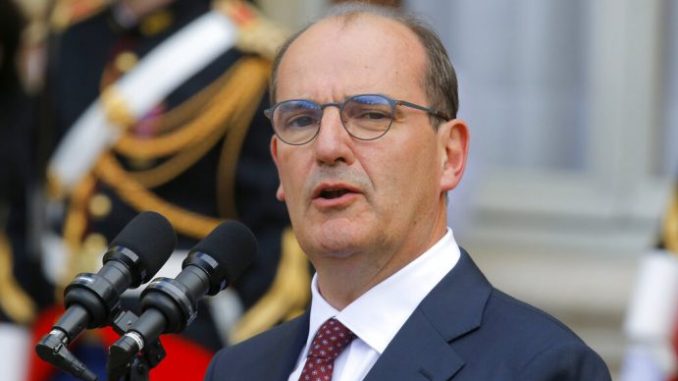 OAN Newsroom
UPDATED 11:45 AM PT — Sunday, July 5, 2020
Hundreds of yellow vest activists took to the streets in protest after the French government appointed a new prime minister. On Saturday, protesters marched with signs and banners in Paris, where they denounced the move to place Jean Castex in the position.
Citizens are worried French President Emmanuel Macron chose Castex because he would be easy to control and will quietly carry out Macron's orders.
Demonstrators have said now is the time for change.
"What we think is the government can change for any prime minister, it will not work. What we want is direct democracy, we no longer want elections. Election is corruption, it's lies, it's seduction. That's enough. We want another world, a world without corruption." – Marie-Jeanne, protester
The move came after the country's economy took a major hit during the pandemic, which caused financial worry for many living in France.