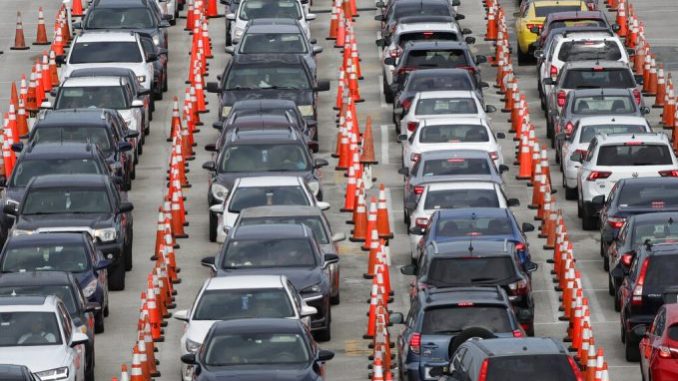 OAN Newsroom
UPDATED 7:24 AM PT — Monday, July 6, 2020
Florida set a new record of coronavirus cases after the state reported its highest number of infections in a single day. State health officials said there were 11,400 new cases reported on Saturday.
As of Sunday, Florida has more than 200,000 people who have tested positive for COVID-19 since the pandemic began and a total of 3,731 people have died from the virus.
Officials said about 43 percent of the cases have been reported in three counties, which include Broward, Palm Beach and Miami-Dade.
Miami Mayor Francis Suarez said the reopening of bars and restaurants has contributed to the increase in cases.
"There's no doubt that the fact that when we reopened people started socializing as if the virus didn't exist," he stated. "Just before this weekend, the incline slope was 91 new cases per day, so it's almost three times a greater slope than it was prior to the stay-at-home order…it's extremely worrisome."
Businesses will now be facing stricter penalties for not complying with #COVID19 guidelines. Please help keep your community safe! Wear a mask!

1st offense: 10 day closure
2nd offense: 15 day closure
3rd offense: 30 day closure pic.twitter.com/WB88uQJnBq

— Mayor Francis Suarez (@FrancisSuarez) June 29, 2020
Florida has the ninth highest number of COVID-19 cases in the country and officials are expecting the numbers to go up following this past Independence Day weekend.