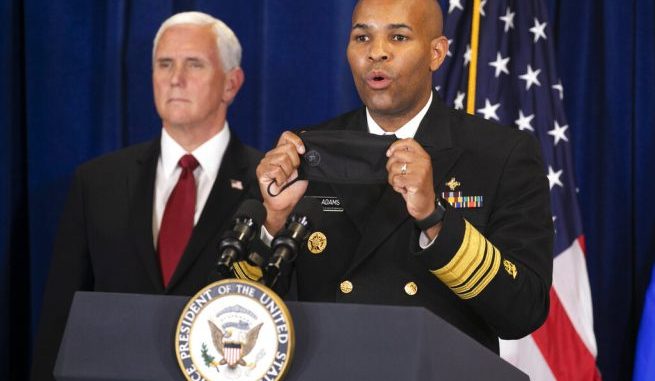 OAN Newsroom
UPDATED 11:15 AM PT — Friday, July 3, 2020
The surgeon general has urged the public to practice social distancing ahead of the holiday weekend. On Friday, Jerome Adams asked people to wear face coverings while going out or being around people.
According to Adams, people should consider individual factors that put other people at risk, like potential health conditions.
He went on to say wearing a mask means "more freedom."
"If you do go out to a gathering or in public, please wear a face covering. As we talk about Fourth of July and independence, it's important to understand that if we all wear these, we will actually have more independence and more freedom, because more places will be able to stay open. We'll have less spread of the disease." – Jerome Adams, U.S. Surgeon General
The @Surgeon_General has an important message as we head into the #4thofJuly weekend: There are simple steps each of us can take to protect ourselves and our loved ones and to slow the spread. #COVIDStopsWithMe pic.twitter.com/jCR0k6iGqn

— Secretary Alex Azar (@SecAzar) July 3, 2020
States across the country, including California, New York, Washington and Texas, now require face masks in public settings.