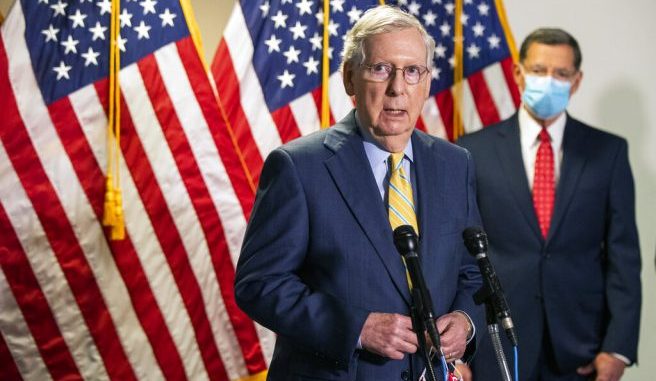 OAN Newsroom
UPDATED 11:40 AM PT — Friday, July 3, 2020
Congressional Republicans have expressed urgency towards passing another stimulus bill. GOP lawmakers began pushing for a new stimulus bill this week after the Labor Department reported 4.8 million jobs were added in June.
They initially delayed the drafting of another bill to see if the economy would jump start again.
Both parties will only have 11 days to come to an agreement on a package, due to the July 4th holiday and August recess.
Though both Democrats and Republicans are still in disagreement on some contents of the bill, such as an expanded unemployment plan, Senate Majority Leader Mitch McConnell believes lawmakers share common ground overall.
"What I can tell you, without fear of contradiction, is the focus will be kids, jobs and health care," he said. "What I can tell you, without fear of contradiction, is any bill that passes the Senate will have liability protection in it."
Congress is set to reconvene after the Independence Day weekend before breaking for August recess in mid-July.