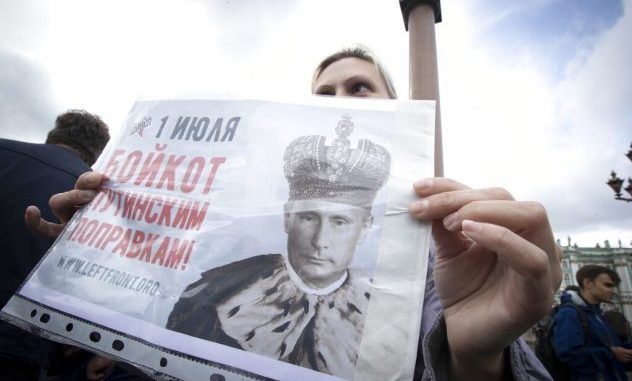 OAN Newsroom
UPDATED 5:25 PM PT — Wednesday, July 1, 2020
Anti-government protests continue across Russia amid claims of rampant voter fraud in the recent constitutional referendum. Thousands of residents took to the streets of Moscow, St. Petersburg and other cities on Wednesday to denounce the extension of Vladimir Putin's rule until 2036.
Demonstrators claimed the vote featured rife procedural violations, including voting by non-citizens and ballot harvesting.
According to them, millions of ballots were cast in trunks of cars, open cardboard boxes and parking garages.
"The vote is just a show. It is more for Putin to show that 'Look, the people support me, I am still needed, I am in demand." As a matter of fact, the majority of people are against him and are just afraid to speak out." – Anton Zhuravlyov, resident
The Kremlin has said 75% of Russians voted to amend the constitution. However, independent exit polls revealed at least 50% of voters said "no" and the real turnout was dismally low.