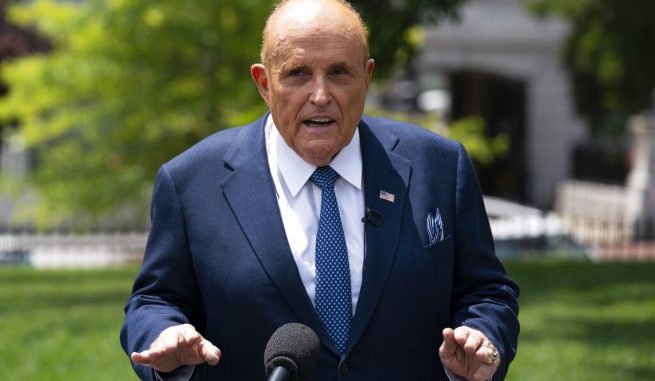 OAN Newsroom
UPDATED 8:11 AM PT — Thursday, July 2, 2020
Rudy Giuliani said the leaker behind the so-called 'Russian bounties' reports should face a lengthy prison term.
While talking to reporters Wednesday, the president's personal attorney said intelligence reports behind Russia's alleged payments to Taliban were classified information. He added that releasing them to the broader public may undermine America's national security.
Giuliani also said intelligence reports do not unequivocally confirm Russia's alleged actions or President Trump's reaction to it.
"That was actionable intelligence, that was raw, disputed, unresolved," he stated. "I can't think of a worse crime…it's not quite treason, but its close and what he revealed is something that is in dispute."
The Russia Bounty story is just another made up by Fake News tale that is told only to damage me and the Republican Party. The secret source probably does not even exist, just like the story itself. If the discredited @nytimes has a source, reveal it. Just another HOAX!

— Donald J. Trump (@realDonaldTrump) July 1, 2020
Giuliani also denounced the New York Times for trying to immediately capitalize on the reports to attack President Trump. "If the New York Times had any integrity they wouldn't use it," the attorney continued.