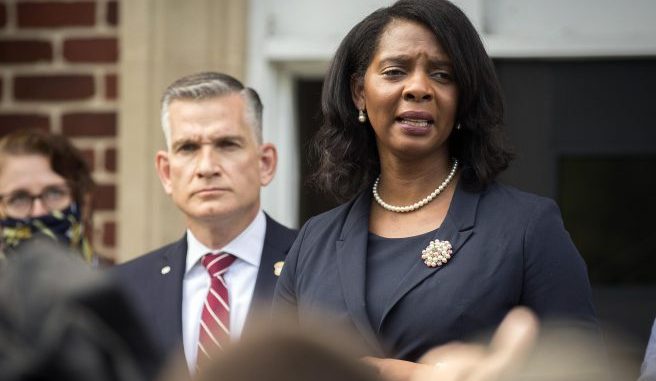 OAN Newsroom
UPDATED 7:10 PM PT — Wednesday, June 24, 2020
A grand jury has indicted three suspects in the Ahmaud Arbery murder case. On Wednesday, District Attorney Joyette Holmes announced nine charges will be brought against Gregory McMichael, Travis McMichael and William Bryan.
The charges included malice, murder, felony murder, aggravated assault, false imprisonment and criminal attempt to commit false imprisonment.
This announcement came almost four months after Arbery was killed in Georgia. He was shot by Gregory and Travis McMichael, while Bryan allegedly trapped Arbery with his truck and filmed the event.
According to reports, the McMichaels had falsely identified Arbery as the man responsible for recent neighborhood thefts.
"He didn't know if Mr. Arbery had stolen anything or not, but he had a gut feeling that Mr. Arbery may have been responsible for thefts that were in the neighborhood previously," stated special agent Richard Dial. "I think he actually says gut, his instinct told him that."
The Justice Department may bring forward federal hate crime charges for the three suspects as well.