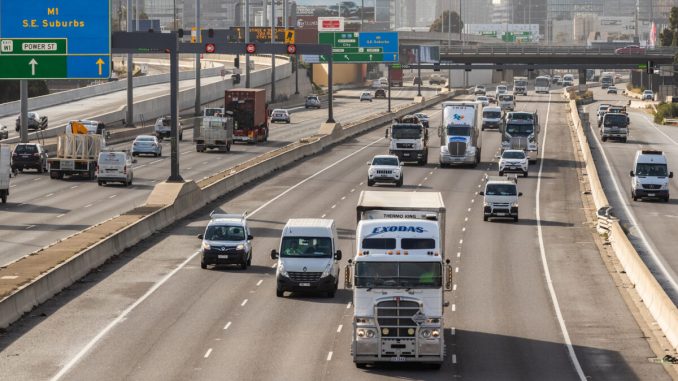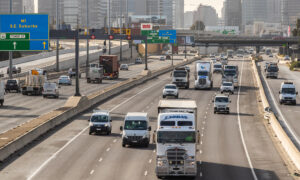 The Australian government has announced an additional $15.2 billion in new infrastructure funding in the 2021-22 Budget to help aid economic recovery from the CCP virus pandemic.
The additional funding adds to the $110 billion 10-year building plan investment that already formed part of the National Economic Recovery Plan which the government says will support around 30,000 jobs across the country.
Nation-building projects were the focus of the infrastructure spending, with a $1 billion boost for the Local Roads and Community Infrastructure Program, bringing the total commitment to $2.5 billion, and another $1 billion to the now $3 billion Road Safety Program.
Here's a breakdown of funding allocation by state and territory.
Queensland
$400 million allotted to upgrade the Bruce Highway
$400 million to upgrade the inland freight route between Mungindi to Charters Towers
$160 million to upgrade the Mooloolah River interchange on the Sunshine Coast
$240 million for the Cairns Western Arterial Road duplication
$178 million to improve capacity for the Gold Coast Rail Line
New South Wales
$2 billion to upgrade the Great Western Highway from Katoomba to Lithgow
$87.5 million to upgrade at the Moorebank Avenue and Hume Highway intersection on the M5 Motorway
$52 million to upgrade the Narara Creek Road and Stockyard Place intersection
$25 million for the planning of Stacey Street in Bankstown
$240 million for the Mount Ousley Interchange
$48 million to upgrade the Harrington Road intersection near Coopernook on the Pacific Highway
$100 million to upgrade the Jervis Bay Road intersection on the Pacific Highway Corridor
$400 million for the Sussex Inlet Road on the Pacific Highway Corridor
Victoria
$17 million for upgrades to the Dairy Supply Chain Road
$10 million for upgrades to the Mallacoota-Genoa Road
$2 billion for planning and delivery of the Melbourne Intermodal Terminal
$250 million for upgrades to two intersections at Clyde Road and Kangan Drive and Clyde Road and Monash Freeway
$10 million for a business case of an Outer Metropolitan Ring road and E6 Corridor
$180 million for upgrades to Pakenham roads.
Tasmania
$48 million to upgrade the roundabout at Algona Road Grade Separated Interchange and Duplication of the Kingston Bypass
$13.2 million for the Huon Link Road
$109.9 million to upgrade various sections of the Midland Highway
$44 million to upgrade the South Arm Road corridor of Rokeby Road
$80 million to improve the freight efficiency and safety of the Bass Highway
$148 million to duplicate the Augusta Highway
$1 million planning study to widen the Eyre Highway
$5 million for a planning study on a freight route to bypass Adelaide
$48 million to refit signage on the Heysen Tunnel, in addition to COVID-19 stimulus upgrades
$32 million to upgrade Hog Bay Road and the Playford Highway on Kangaroo Island
$22.5 million to upgrade the intersection at Marion Road and Sir Donald Bradman Drive
$2.5 million for a planning study to upgrade the Murray Bridge to South East Link
$3 million to upgrade the intersection of North East Road and Nottage Terrace
$2.6 billion to plan and construct a new North-South Corridor from Darlington to Anzac Highway
$161.6 million for the Truro Bypass on the Sturt Highway
Northern Territory
$150 million to upgrade priorities areas of highways across the Northern Territory National Network
$173.6 million to upgrade Northern Territory Gas Industry Roads to support gas resources in and around the Beetaloo Sub-basin
Western Australia
$200 million for upgrades to the Great Eastern Highway at Coates Gully, Walgoolan to Southern Cross, and Ghooli to Benari
 $48 million for upgrades to the Great Northern Highway from Broome to Kununurra, including adding a second lane to a one-lane bridge at Arthur Creek
$44 million for upgrades to the Indian Ocean Drive from Jurien Bay to Brand Highway
$2 million for a business case for the Kalgoorlie Rail Realignment
$55 million to duplicate the Mandurah Estuary Bridge
$48 million for upgrades to Marble Bar Road between McPhee and Roy Hill mines
$237.5 million to remove two road-rail level crossings at Hamilton Street and Wharf Street, and the reconstruction of Queens Park and Cannington stations as elevated stations
$10 million for planning works for the Orrong Road Expressway connecting Graham Farmer Freeway to Leach Highway
$85 million for construction of grade separated interchange at Great Eastern Highway Bypass and Kalamunda Road, Perth Airport Precinct
 $112.5 million for construction of grade separated intersections at Altone Road and Daviot Road and Drumpellier Drive on the Reid Highway
$64 million for upgrades to Toodyay Road between Dryandra to Toodyay
$160 million for various rail upgrades to improve the WA Agricultural Supply Chain
$7.6 million to duplicate Wanneroo Road from Dunstan Road to Romeo Road
Australian Capital Territory
$2.5 million for improvement to Beltana Road along the Beltana, Kallaroo and Dapu Place road corridor in Pialligo
 $132.5 million for Canberra Light Rail stage 2A extension
$26.5 million for improvement to William Hovell Drive, including duplication of sections