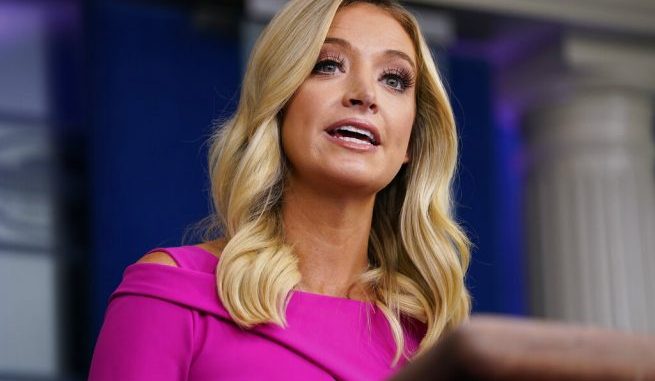 OAN Newsroom
UPDATED 1:13 PM PT — Monday, June 22, 2020
White House Press Secretary Kayleigh McEnany said President Trump has not directed officials to slow down COVID-19 testing.
During a press briefing Monday, the secretary stated the president was joking when he said at his Tulsa rally that he told officials to slow down testing. She explained that he was attempting to call out the mainstream media for ignoring the fact that the U.S. is leading in virus cases because it's first in testing.
McEnany also said the U.S. will continue to lead the world in testing and any suggestion it has been curtailed is not rooted in fact.
"The president was trying to expose what the media often times does; they ignore the fact the United States has more cases because we have more testing," she stated. "We are leading the world in testing and he was pointing that out, so that it's a fact the media readily ignores."
Our Coronavirus testing is so much greater (25 million tests) and so much more advanced, that it makes us look like we have more cases, especially proportionally, than other countries. My message on that is very clear!

— Donald J. Trump (@realDonaldTrump) June 22, 2020
According to the press secretary, the U.S. is conducting 500,000 COVID-19 test daily. The White House also refuted claims by mainstream media accusing President Trump of "racism."
Secretary McEnany said the president is holding Mainland China responsible for the coronavirus outbreak in the U.S. and around the world. Her remarks came after reporters claimed to take offense over the term "kung flu,"which the president used at his Tulsa rally over the weekend.
However, McEnany noted that left-leaning outlets used the terms "China virus" and "Wuhan virus" before President Trump. She went on to say the latest attempts to label President Trump as racist will fail due to their false and misleading nature.