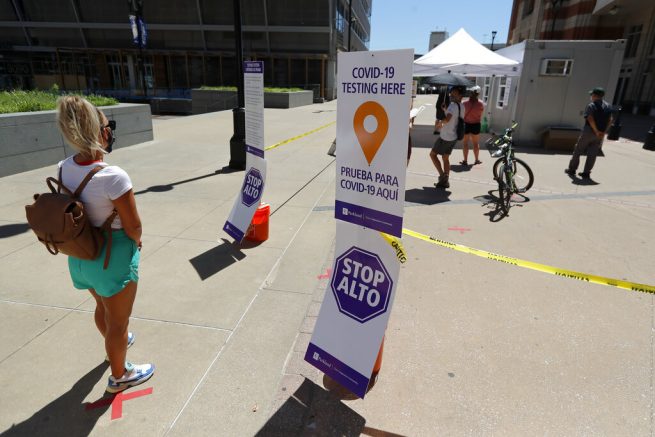 OAN Newsroom
UPDATED 2:00 PM PT — Friday, June 12, 2020
The Centers for Disease Control and Prevention has warned it may have to reissue strict social distancing measures if there's a spike in coronavirus cases.
After releasing new COVID guidelines on Friday, health officials said people should continue to take precautions when participating in large gatherings, since the pandemic is not over.
Their warnings came after people across the U.S. began participating in protests following the death of George Floyd. CDC data has shown COVID-19 has a higher chance of spreading in groups where many people are close together and interacting for an extended period of time.
According to officials, citizens should continue to social distance and wear face masks as much as possible in order to avoid more restrictions.
"If cases begin to go up again, …it's important to recognize that more mitigation efforts, such as what were implemented back in March, may be needed again," stated CDC spokesman Jay C. Butler.
Practice social distancing by putting space between yourself and others. Continue to practice healthy habits, like washing your hands for at least 20 seconds and staying home if you're sick, to help slow the spread of #COVID19. Learn more: https://t.co/kDNtty9m4P. pic.twitter.com/hLsXzEVswt

— CDC Emergency (@CDCemergency) June 10, 2020