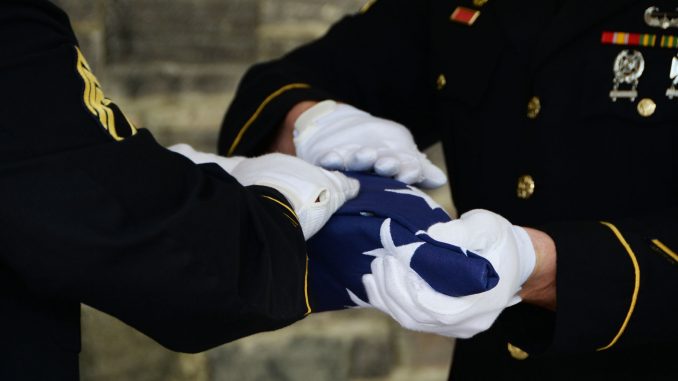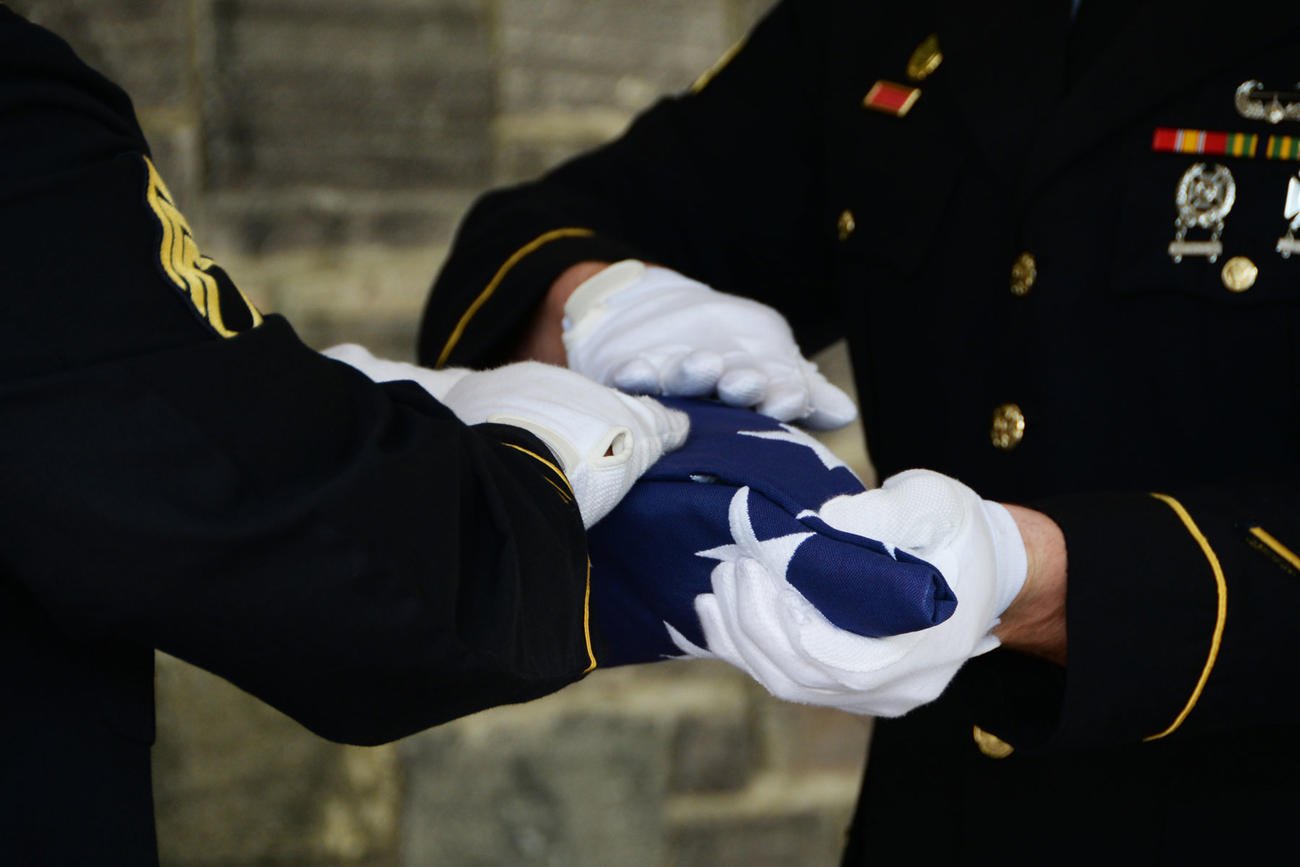 The Department of Veterans Affairs will resume regular funeral services and interments, along with military honors, at all but two of its cemeteries next week. Restrictions have been in place for two months in an effort to stop the spread of the novel coronavirus pandemic.
VA officials announced the resumption of services Friday, taking effect June 9 for all cemeteries except Calverton and Long Island National Cemeteries, both on Long Island, New York, which continues to see roughly 150 new COVID-19 cases a day.
Read Next: DoD's COVID-19 Cases Pass 10,000 as Army Sees 31% Increase in a Week
Those cemeteries are expected to return to full services June 22, provided that New York and local agencies give their approval, according to a VA release.
Families who could not schedule or hold a committal service due to restrictions on burials and memorial services, in place from March 23 to June 8, will be contacted by cemetery officials to schedule their veterans' ceremonies beginning in July.
Interments have continued at VA cemeteries throughout the pandemic. Visitors have been allowed, but no graveside services or military funeral honors have been rendered since March 23. Witnesses to burials were limited to 10 people.
VA Secretary Robert Wilkie said the department believes it has "a robust set of measures in place" to resume the activities safely.
The measures "will allow us to conduct committal and memorial services while protecting the health and safety of veterans, their families and our team members who serve them," he said.
According to the VA, military funeral honors, which usually are provided by the Defense Department and volunteers, will be based on local availability.
Under Centers for Disease Control and Prevention guidance, the number of individuals allowed to attend may be limited by local restrictions. Individuals not attending from the same household will be required to socially distance themselves from other guests.
All attendees and employees will be required to wear face masks.
Families may continue to choose direct interment and opt for a memorial service later, when all restrictions have been lifted.
As of Friday, the VA has treated 15,265 confirmed cases of COVID-19. After several weeks of minimal increases in active cases, the number of stricken vets in the VA health system rose to 1,582 on Thursday, up nearly 14% from May 28, when the number was 1,390.
Since the first VA SARS-CoV-2 coronavirus patient was identified March 4, 1,326 veterans within the VA health system have died, including 777 in its medical facilities.
There have been more than 1.6 million cases of COVID-19 nationwide and 108,000 deaths.
The National Cemetery Administration's website has more information. To make burial arrangements at any VA national cemetery, contact the National Cemetery Scheduling Office at (800) 535-1117.
— Patricia Kime can be reached at Patricia.Kime@Monster.com. Follow her on Twitter @patriciakime.
Related: More than 1,300 Veterans Given Hydroxychloroquine for COVID-19
© Copyright 2020 Military.com. All rights reserved. This material may not be published, broadcast, rewritten or redistributed.