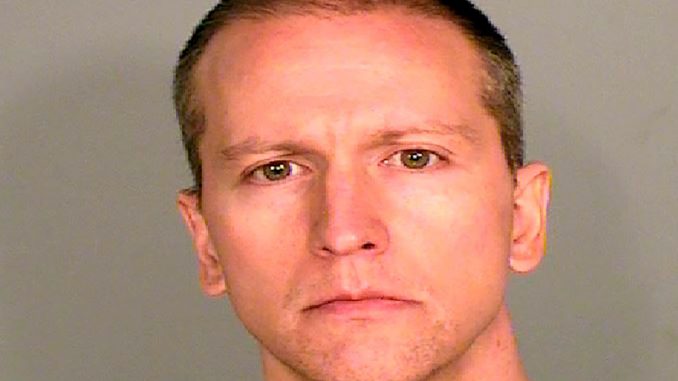 Derek Chauvin, the fired police officer charged in a Minneapolis man's death that sparked protests around the world, spent eight years as a military policeman in the Army Reserve, according to his official service record.
The 44-year-old was charged Wednesday with second-degree murder, along with previously filed charges of third-degree murder and second-degree manslaughter in the May 25 death of George Floyd, according to a release from Minnesota Attorney General Keith Ellison.
The incident in which Chauvin and three other police officers detained Floyd has sparked protests in many U.S. cities. Floyd, 46, died after Chauvin pressed his knee into Floyd's neck for nearly nine minutes while he was handcuffed and laying on the pavement.
Chauvin enlisted in the Army Reserve in February 1996 and left in February 2004, about three years after he joined the Minneapolis Police Department, according to his military service record and a redacted copy of his police personnel file. He attained the rank of specialist in February 1998 and left the service at the same rank.
His military awards included the Army Achievement Medal, Army Reserve Components Achievement Medal, Armed Forces Service Medal with M device, Army Service Ribbon, Overseas Service Ribbon and Driver and Mechanic Badge with Driver-W Bar.
On his police application to become a community service officer in 2001, Chauvin said he spent seven months at a training center formerly known as the Combat Maneuver Training Center in Hohenfels, Germany, and five months with the 795th Military Police Battalion at former Army base Fort McClellan, Ala.
Chauvin was being held Thursday in the Minnesota Correctional Facility-Oak Park Heights in Sillwater with a bail set at $500,000.
© Copyright 2020 Stars and Stripes. All rights reserved. This material may not be published, broadcast, rewritten or redistributed.