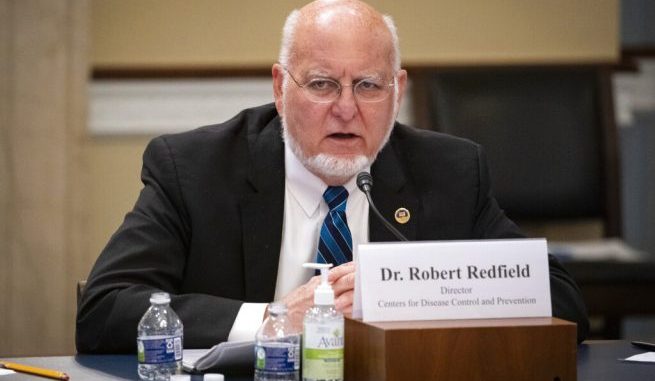 OAN Newsroom
UPDATED 1:30 PM PT — Thursday, June 4, 2020
House lawmakers torched the CDC director during his testimony before this House Health Subcommittee this week. On Thursday, Director Dr. Robert Redfield was called before the panel to give updates on the administration's response to the coronavirus pandemic.
Lawmakers slammed Redfield for failing to push the White House to continue its daily coronavirus briefings.
The director admitted that some states, which have begun reopening efforts, have not met CDC guidelines after being pushed by Rep. Rosa DeLauro (D-Conn.).
"Of course, these were guidances that we put out," he said. "To answer your question directly, not all the states have met those."
.@rosadelauro "Your briefings stopped. You had daily briefings & they stopped. Those briefings need to continue. Will you continue those daily briefings? That's a yes or no answer Dr Redfield."@CDCDirector "I'm working to get them every week"
h/t @MedResJourno via @leonardkl pic.twitter.com/Tk3JbF71kq

— Howard Mortman (@HowardMortman) June 4, 2020
Redfield also apologized for what he called an "inadequate report" on the racial disparities between coronavirus patients.
Congress requested the data in their last relief package. They claimed the agency included "outdated and incomplete data" in the report.