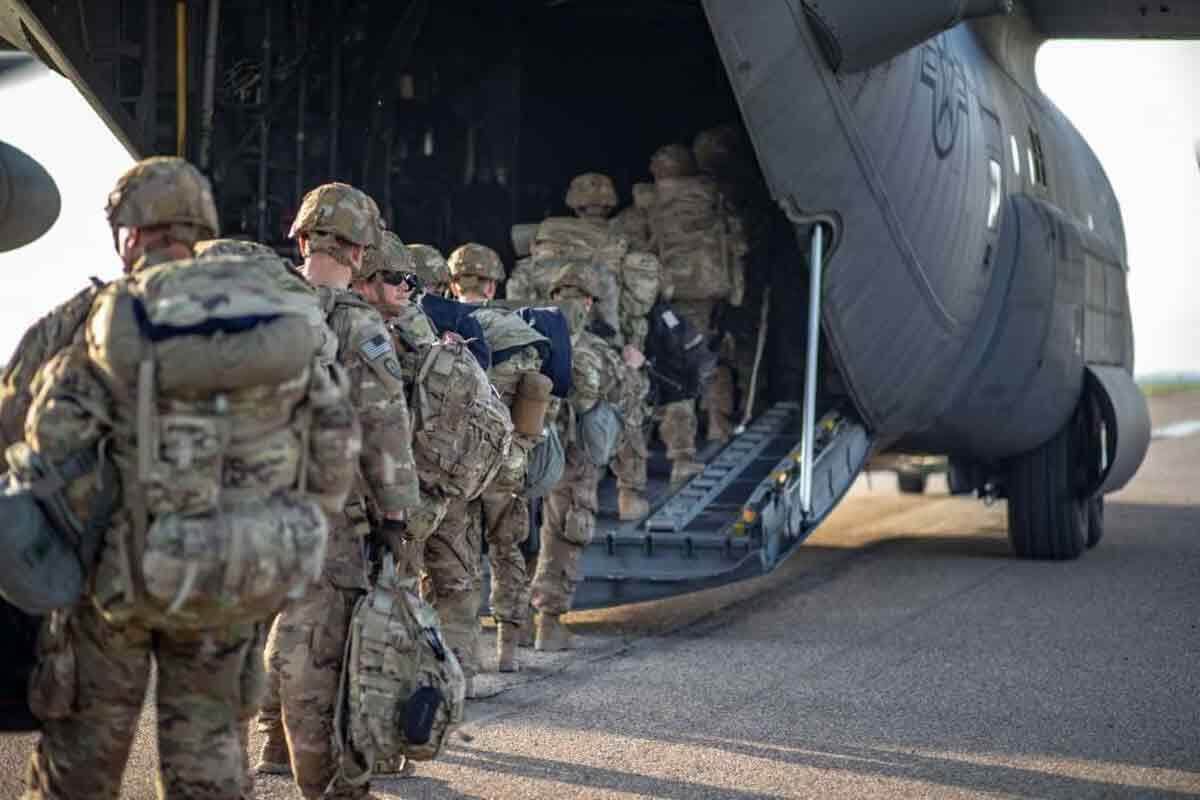 Troops deployments to the U.S. Central Command region will soon extend to yearlong, unaccompanied tours as the Defense Department continues to review how personnel are postured around the world, the Pentagon announced on Tuesday.
Over the next two years, troops will see their tours in eight countries extend to 12 months: Bahrain, Kuwait, Oman, Qatar, Saudi Arabia, United Arab Emirates, Yemen and Iraq.
Troops families won't be allowed to accompany them on those tours, according to a memo announcing the change. Military families are currently allowed to accompany their service members to Bahrain and Qatar.
"Families in the two countries are authorized to serve out the remainder of their tours," the memo states.
Read Next: Active-Duty Troops Not Welcome in DC, Mayor Says
Defense Secretary Mark Esper ordered a review of all the combatant commands' force postures after the 2018 National Defense Strategy was released. The review is meant to ensure each command has the right mix of personnel and resources as missions change to counter near-peer adversaries.
The changes to CENTCOM tours won't affect the number of forces who deploy to the region, officials said in a statement. The number of dependents in the region will be reduced gradually.
"DoD military personnel currently assigned to the region will finish out their accompanied tours and cycle out gradually over the course of two years," the statement adds. "Those who have orders to prepare to move up to 30 days from today will be allowed to [make a permanent change of station] to their accompanied tour, though all accompanied tours must be complete by August 31, 2022."
The changes are not connected to the coronavirus pandemic, officials added.
Two other combatant commands, U.S. Africa and Southern commands, have already completed the review process Esper ordered. The reviews for all the combatant commands are expected to be completed by September.
Service members and their families have been told the changes to the CENTCOM deployments will be indefinite.
"Families should anticipate that this tour change will be permanent," the policy states.
— Gina Harkins can be reached at gina.harkins@military.com. Follow her on Twitter @ginaaharkins.
Related: Pentagon Officials Tight-Lipped About Where Stop-Movement Orders Will Be Lifted
© Copyright 2020 Military.com. All rights reserved. This material may not be published, broadcast, rewritten or redistributed.