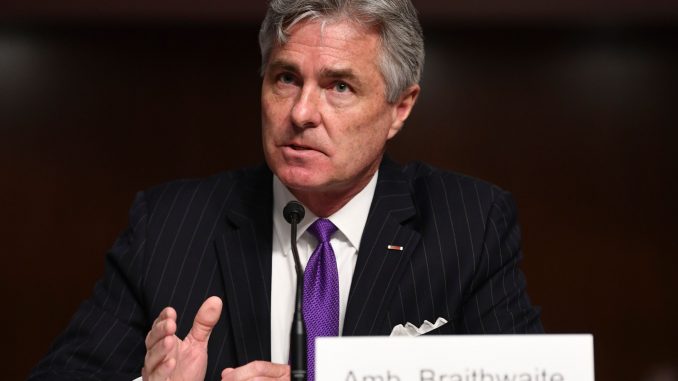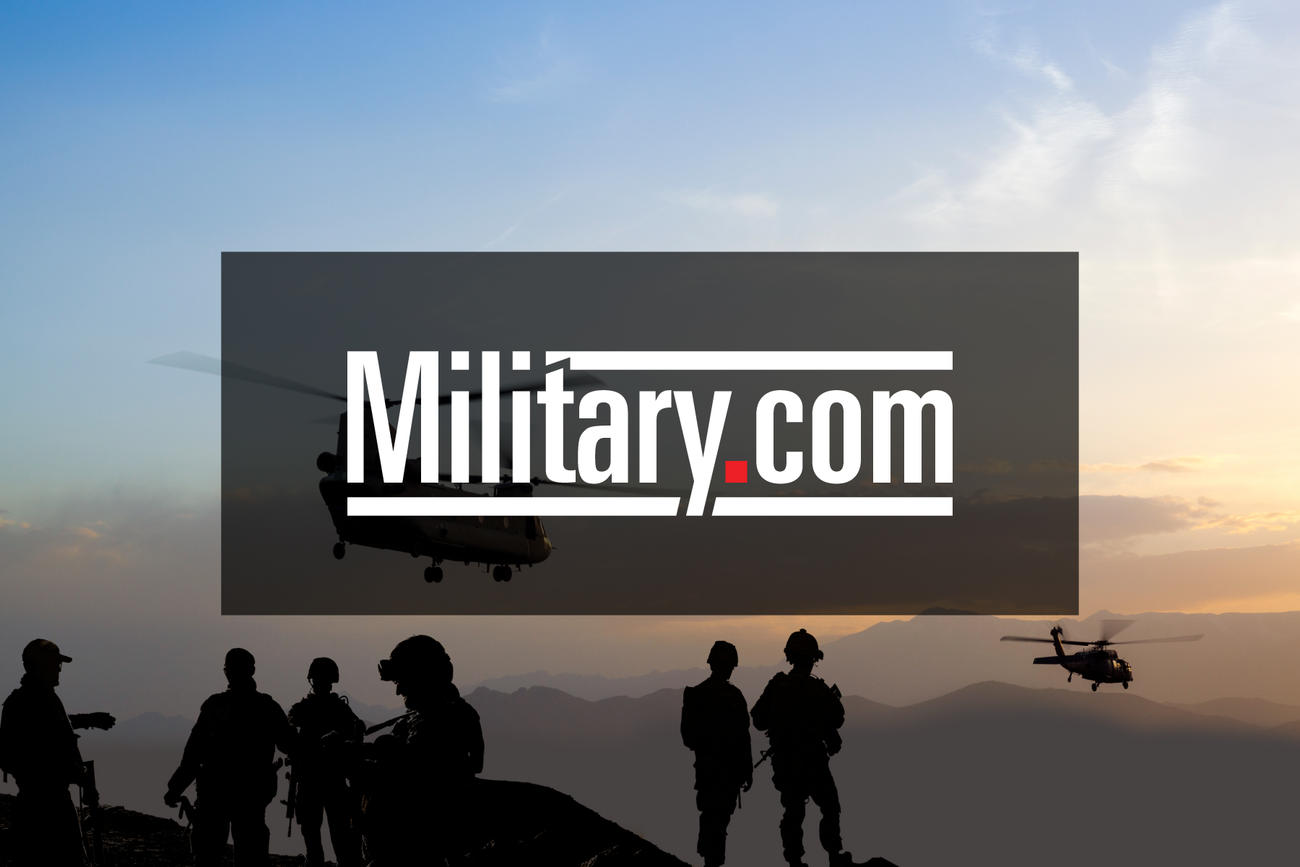 A retired admiral was sworn in as the 77th Navy secretary Friday, after two people serving in the position resigned amid controversy in the span of six months.
Kenneth Braithwaite, a former ambassador and retired rear admiral, took the helm as the Navy and Marine Corps' top civilian leader in a small ceremony at the Pentagon. It marks the first time the sea services have had a confirmed secretary in more than six tumultuous months after Richard V. Spencer was asked to resign from the post in November.
Read Next: Army Shoot-Off Will Pit Israel's Iron Dome Against Foreign Competitors
In a message Friday to sailors and Marines, Braithwaite called his swearing-in "the honor of my life." He's stepping into the role, he said, as the country faces significant challenges.
"Our Nation is up against perhaps the greatest test of our commitment to the ideals we hold dear than at any time in our history … surely since the end of World War II," he wrote. "We must recognize this challenge for all it is and all it presents, lurking in the shadows of deceit or the depths of dishonesty."
Braithwaite was serving as U.S. ambassador to Norway before President Donald Trump said last year that he would be nominated to replace Spencer.
A Naval Academy graduate, Braithwaite retired from the Navy in 2011. He flew missions tracking Soviet submarines in the Western Pacific and Indian Ocean before making a switch to public affairs in the late 1980s.
Braithwaite told lawmakers during his confirmation hearing that he is committed to fixing what he called "failings of leadership" in the Navy as the service grappled with a host of high-profile tragedies and scandals over the last several years.
The Fat Leonard corruption scandal, in which Navy personnel took gifts in exchange for classified info on ship movements; the 2017 ship collisions in the Pacific; high-profile legal battles; and the recent crisis aboard an aircraft carrier "are all indicative of a breakdown in the trust of those leading the service," Braithwaite said.
His No. 1 priority, he added, will be to "restore the appropriate culture in the United States Navy."
"I won't say it's broken," he said. "I think it's been tarnished. I think the events over the last several years have helped see that to occur. … I will make sure that I get at that again."
Army Undersecretary James McPherson has served as acting Navy secretary since April, when Thomas Modly, the former Navy undersecretary, resigned. That was after Modly's controversial decision to remove the aircraft carrier Theodore Roosevelt's commanding officer during an outbreak of novel coronavirus cases on the ship.
Modly had served as acting Navy secretary since November, when Spencer stepped down over his handling of former Navy SEAL Eddie Gallagher's case.
— Gina Harkins can be reached at gina.harkins@military.com. Follow her on Twitter @ginaaharkins.
Related: President Trump's New Navy Secretary Pick Is a Combat Vet Who Tracked Soviet Subs
© Copyright 2020 Military.com. All rights reserved. This material may not be published, broadcast, rewritten or redistributed.