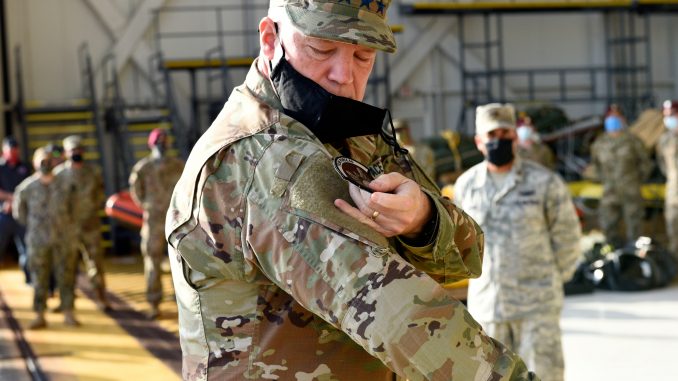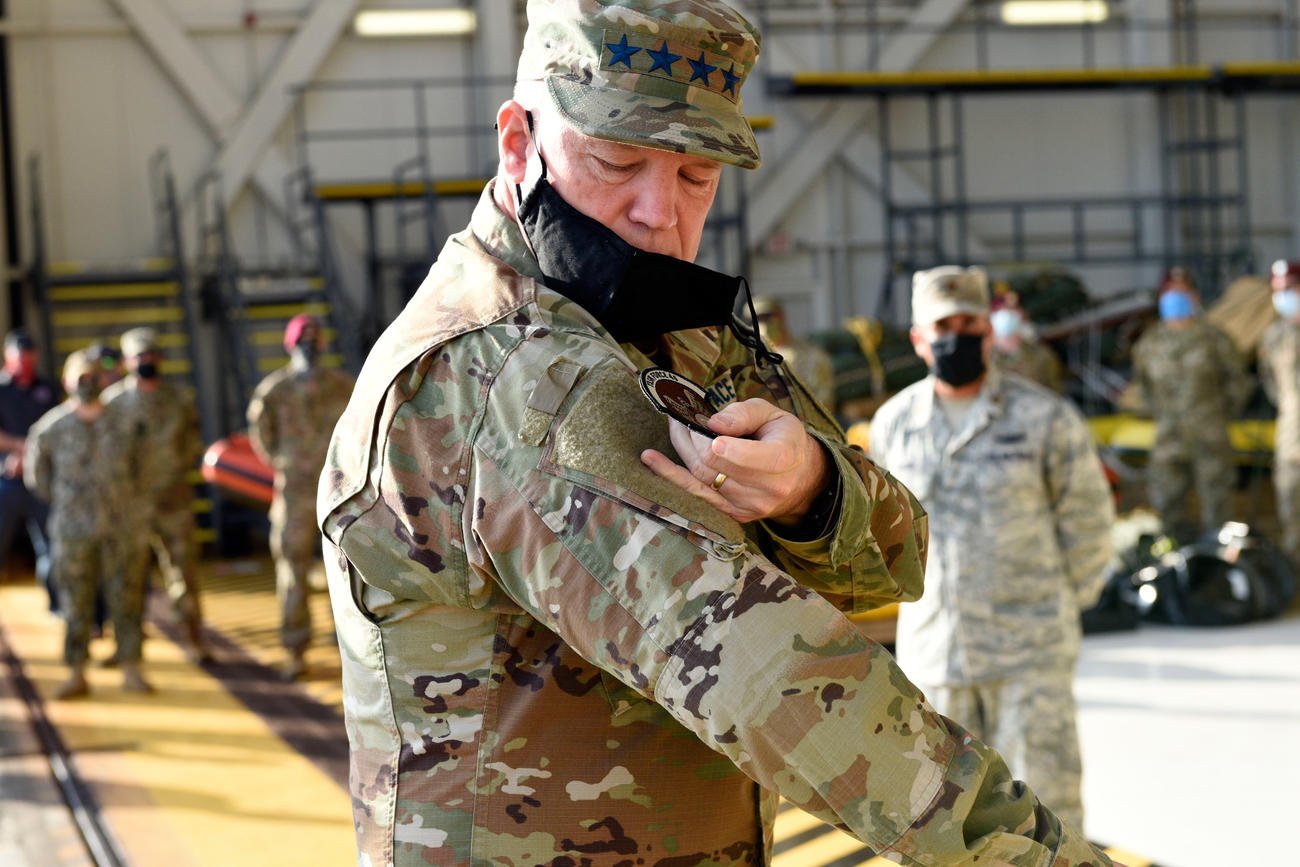 The head of U.S. Space Command says there is value in going back to the drawing board to look for a new base to host the Defense Department's newest combatant command.
"If you look at the analysis that's been [revisited] now, I think it's prudent to look at it more holistically with a U.S. Space Force and U.S. Space Command," said Gen. John "Jay" Raymond, who is also chief of space operations for the Space Force.
Read Next: Naval Air Station Corpus Christi Shooting 'Terrorism-Related,' FBI Says
"The Air Force is running the basing process. When that work was initially done [to look for a U.S. Space Command headquarters], there wasn't a U.S. Space Force," he said during a Defense Writers Group chat Wednesday.
SPACECOM, the 11th unified combatant command, stood up in August ahead of the establishment of the Space Force in December. SPACECOM is responsible for military operations related to space, while the Space Force, the newest military branch, organizes and trains space personnel. Like the other military branches, the Space Force has its headquarters at the Pentagon.
In May 2019, the Air Force announced it was weighing four Colorado locations, including Buckley Air Force Base, Cheyenne Mountain Air Force Station, Peterson Air Force Base and Schriever Air Force Base, to accommodate SPACECOM. Other options are the Army's Redstone Arsenal in Alabama and Vandenberg Air Force Base in California. A decision was originally due this summer.
Defense Secretary Mark Esper disclosed in March that some lawmakers whose states want to host SPACECOM felt the department's process hasn't been transparent enough.
And Air Force Secretary Barbara Barrett said staff and personnel movements between SPACECOM and the Space Force require another look at basing.
Last week, the Pentagon said it would begin the base search again, this time allowing states to "nominate themselves as potential candidate locations by following the process outlined in a letter from the Department of the Air Force to the nation's governors, which includes a nomination form and screening and evaluation criteria," according to a statement.
"The evaluation criteria the Air Force has laid out is designed to reduce costs by incentivising the reuse of existing infrastructure, and I think it is a transparent process," Raymond said Wednesday. "It will give states that meet certain criteria the ability to compete, and I think there's value in that. … I'm supportive of the plan going forward."
So far, no bases stand out above the rest, according to Air Force spokeswoman Ann Stefanek.
"There is no list," she told Military.com on Saturday, referring to an updated list of base contenders. "Communities that meet the criteria may nominate themselves to their governors for endorsement."
Colorado Springs, Colorado, will remain "the location for the provisional headquarters for U.S. Space Command headquarters until a permanent headquarters location is selected and facilities are ready in approximately six years," according to the Air Force.
"We anticipate selecting a preferred U.S. Space Command location early next calendar year," the announcement states.
Peterson and Schriever Air Force Bases and Cheyenne Mountain Air Force Station are located in Colorado Springs.
Congressional leaders had mixed responses Friday to the Pentagon's latest move to extend its search.
While some were supportive — vying for their own states to apply for the process — others said the extended search may be a waste of taxpayer dollars to evaluate dozens of bases, which typically involves environmental assessments and other inspections.
For example, Rep. Jim Cooper, a Tennessee Democrat, denounced the department's announcement as a farce, and a waste of time and resources.
"This is worse than a boondoggle. It's a moondoggle," he said in a statement. "This is more Trump administration grandstanding on the Space Force … just in time for release of the new Steve Carell sitcom. The Pentagon is creating its own parody."
— Oriana Pawlyk can be reached at oriana.pawlyk@military.com. Follow her on Twitter at @Oriana0214.
Related: US Military's Mystery Space Plane Rockets Back into Orbit
© Copyright 2020 Military.com. All rights reserved. This material may not be published, broadcast, rewritten or redistributed.